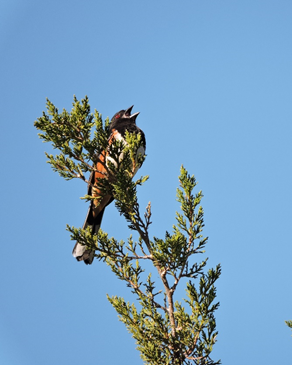 Stewardship of our lands and waters for biological diversity, ecological integrity, and passive recreation is a complex endeavor. Planning and permitting, consultation and coordination, equipment and resources are just some of the pieces necessary to effectively implement conservation projects. We engage in habitat enhancements and scientific studies to make informed decisions on how to best steward our lands. Thank you for making a conservation impact with your support, which has enabled us to:
Conduct targeted research on imperiled species and taxonomic groups for an improved understanding of how they use the preserves and methods by which we can ensure their survival;
Monitor reproduction of protected species and prevent adverse impacts to their success;
Evaluate the condition of critical habitats and address both short- and long-term impairments;
Provide resources for declining wildlife populations and assess the effectiveness of our actions to inform future management; and
Engage community members and organizations in scientific investigations to collect an immense amount of data and promote conservation across boundaries.
In the near future, stewardship will also focus on protecting our rivers, streams, and wetlands. We are planning a multi-year survey of dragonflies and damselflies, species that are indicators of aquatic health but becoming more rare. We are coordinating efforts to save a globally imperiled wetland from the grasp of phragmites, an invasive aquatic plant that has devastating impacts? And we are acquiring the equipment and tools necessary to better monitor the aquatic health of our rivers and streams.
Thank you for Steep Rock's stewardship efforts and becoming a champion of environmental protection for the benefit of all!