Not even Hurricane Henri bearing down on Connecticut could keep us from showing off Judea Garden on August 21. On a beautiful Saturday afternoon, recipients, volunteers, supporters, and guests gathered to celebrate the Giving Garden's 13th season growing vegetables for our neighbors in need. This was just one way to say thank you to the many volunteers and supporters who make this amazing project possible.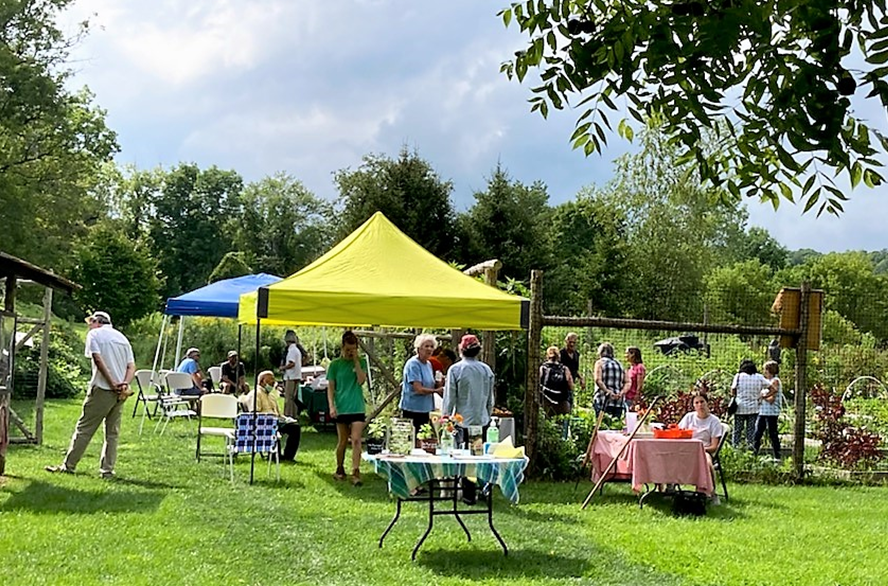 Guests gather under tents and in the Garden sharing refreshments, good conversation and laughter.
---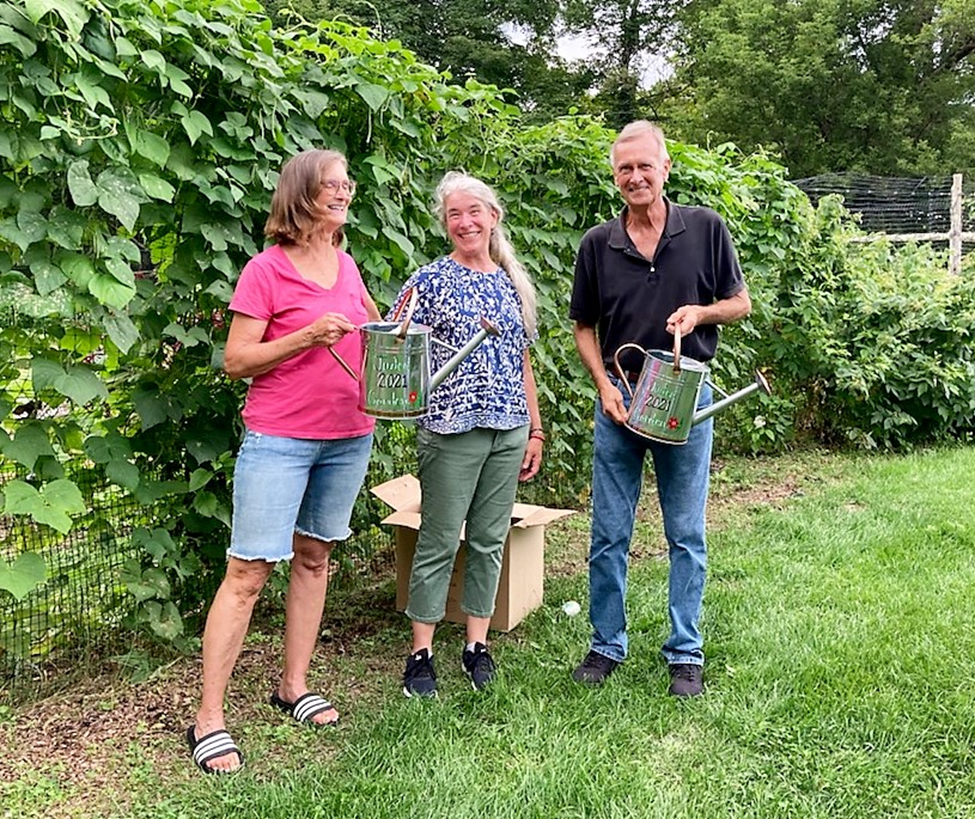 Anne Martin (left) and Mike Pribila (right) were recognized by Denise Arturi (center) as a volunteer power team. Mike began volunteering a few years ago and soon discovered that Anne , a long time volunteer, was his neighbor. Together the two volunteer two or three times a week from Spring Cleaning to Fall Cleanup. Judea Garden could not succeed without volunteers like Anne and Mike.
---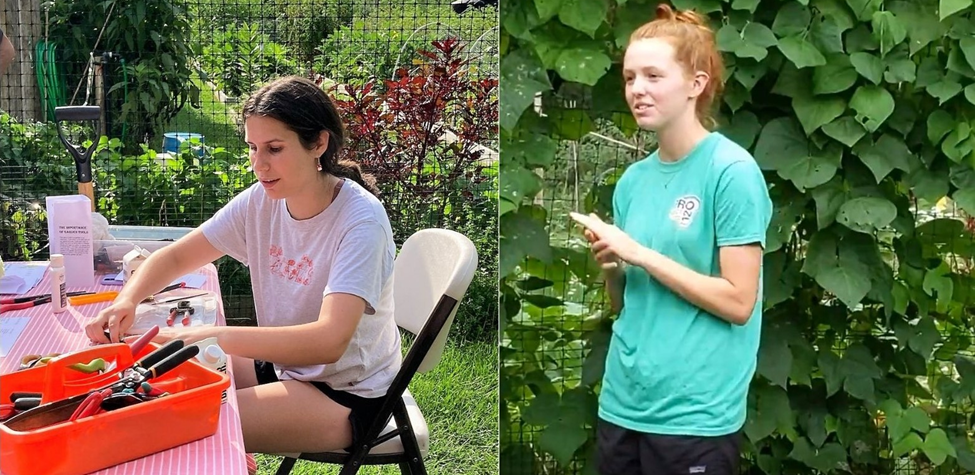 Through the generosity of the Washington Garden Club and the Washington Scholarship Foundation, Judea Garden has the privilege of working with two young interns pursuing careers in the environmental field. In addition to working in Judea Garden, the interns pick a topic that will benefit Judea Garden, its volunteers, and its visitors. Adrianna Gottmeier (left) discovered a shed full of neglected tools and created a pamphlet to teach the proper tools for the job and their care. Charlotte Zapletal (right) was intrigued by the pollinators who visited the Garden. She shared the importance of these pollinators in a vegetable garden and the best way to attract them.
---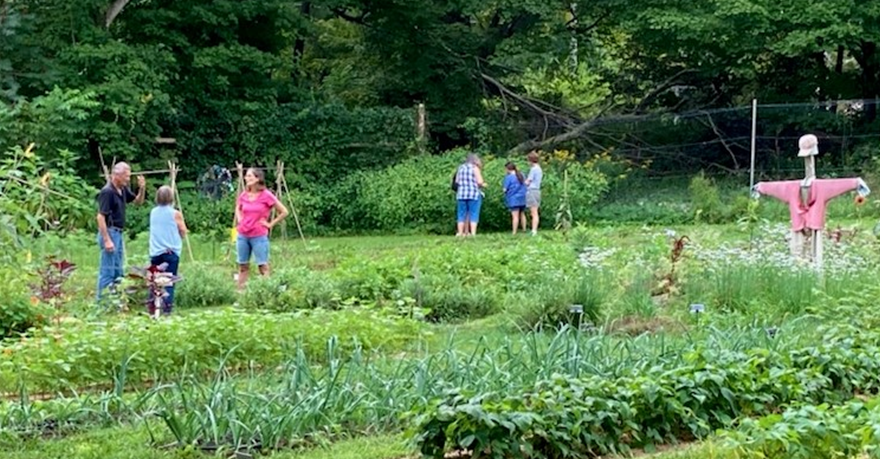 Volunteers are always ready to show the abundant crops they work so hard to grow and share ideas to make the Garden even better next year.
To volunteer for Judea Garden, contact Denise Arturi, Manager & Head Gardener – Judea Garden and Volunteer Coordinator.