Staff &
board of Trustees
Steep Rock Association is a nationally accredited land trust whose mission is to conserve ecologically and historically significant landscapes and riparian corridors in and around Washington, CT, and to enhance the community's connection to nature through outreach, education, and passive recreation.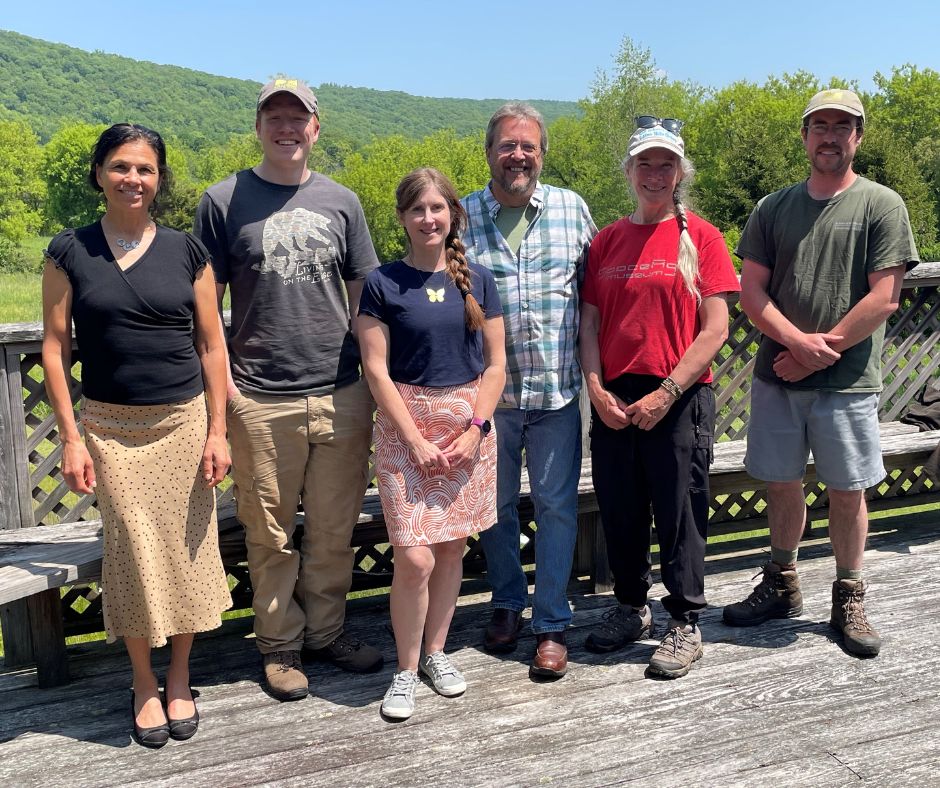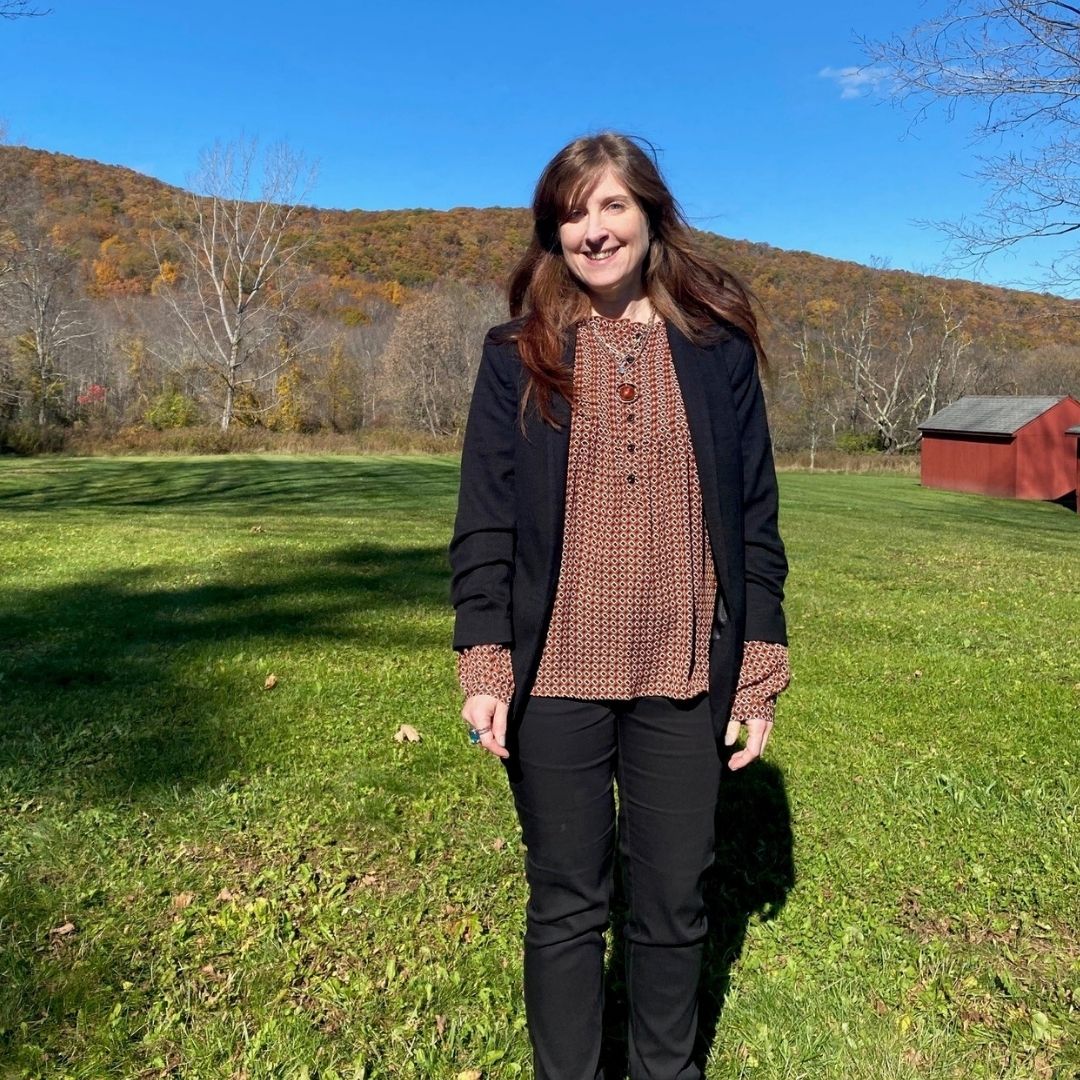 Johanna Maches
Office Manager
Johanna Maches joined Steep Rock as Office Manager in late 2021. Prior to joining the team, Johanna was Controller for an area hotel, and brings with her both the management and hospitality service skills developed in over 20  years in hotel accounting. An avid amateur cook of all things vegan and a lifetime Litchfield resident, Johanna can often be seen on the trails running and hiking every chance she gets, often accompanied by her daughter and her fiancé.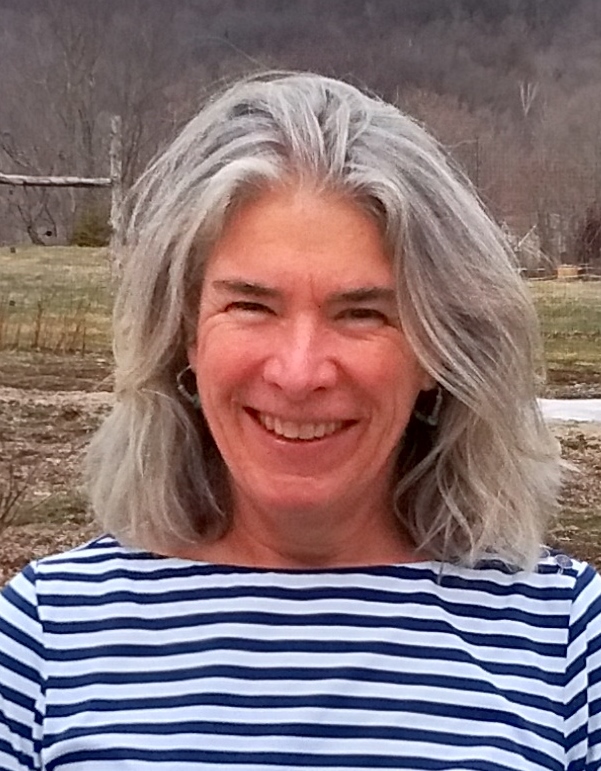 Denise Arturi
Volunteer Coordinator & Judea Garden Manager & Head Gardener
Denise joined the Judea Garden project at its inception and has been happily playing in the dirt growing vegetables with many community groups and individuals. Denise is a graduate of Manhattanville College and the University of Connecticut's Master Gardener Program. A resident of Washington for over thirty years, Denise has been actively involved in town government, area schools and organizations, lending support where she can. She currently helps run the Soldier Project sending support boxes to our troops in Afghanistan, manages and skates with the Northern Lights Women's Hockey team, and is a Registrar of Voters for Washington.
Rory Larson
Director of Conservation
Rory grew up on the banks of the Shepaug River and spent many childhood days exploring Steep Rock where an interest in its wild inhabitants took hold. He obtained a BS degree in Wildlife Ecology and has since worked on several research projects for a variety of organizations. Positions held have examined sea turtle nesting ecology in Florida, snowshoe hare and Canada lynx population dynamics in Maine, northern goshawk distribution and nesting preferences in the Colorado Rockies, southwestern willow flycatcher distribution on the lower Colorado River, California spotted owl population dynamics in the High Sierras, as well as native and recreational fisheries in Utah, Connecticut, and Vermont. He returned to the Shepaug River valley to help start an organic farm and joined Steep Rock's team shortly thereafter in 2013. He has cherished the opportunity to tackle an array of projects and contribute to Steep Rock's mission. Responsibilities include assisting with land management practices, managing the conservation easement program, performing biological surveys, and leading programs. Rory also serves as a director on the Washington Environmental Council. After hours, you may find him satisfying addictions to nature photography, fly fishing, beekeeping, and beer brewing.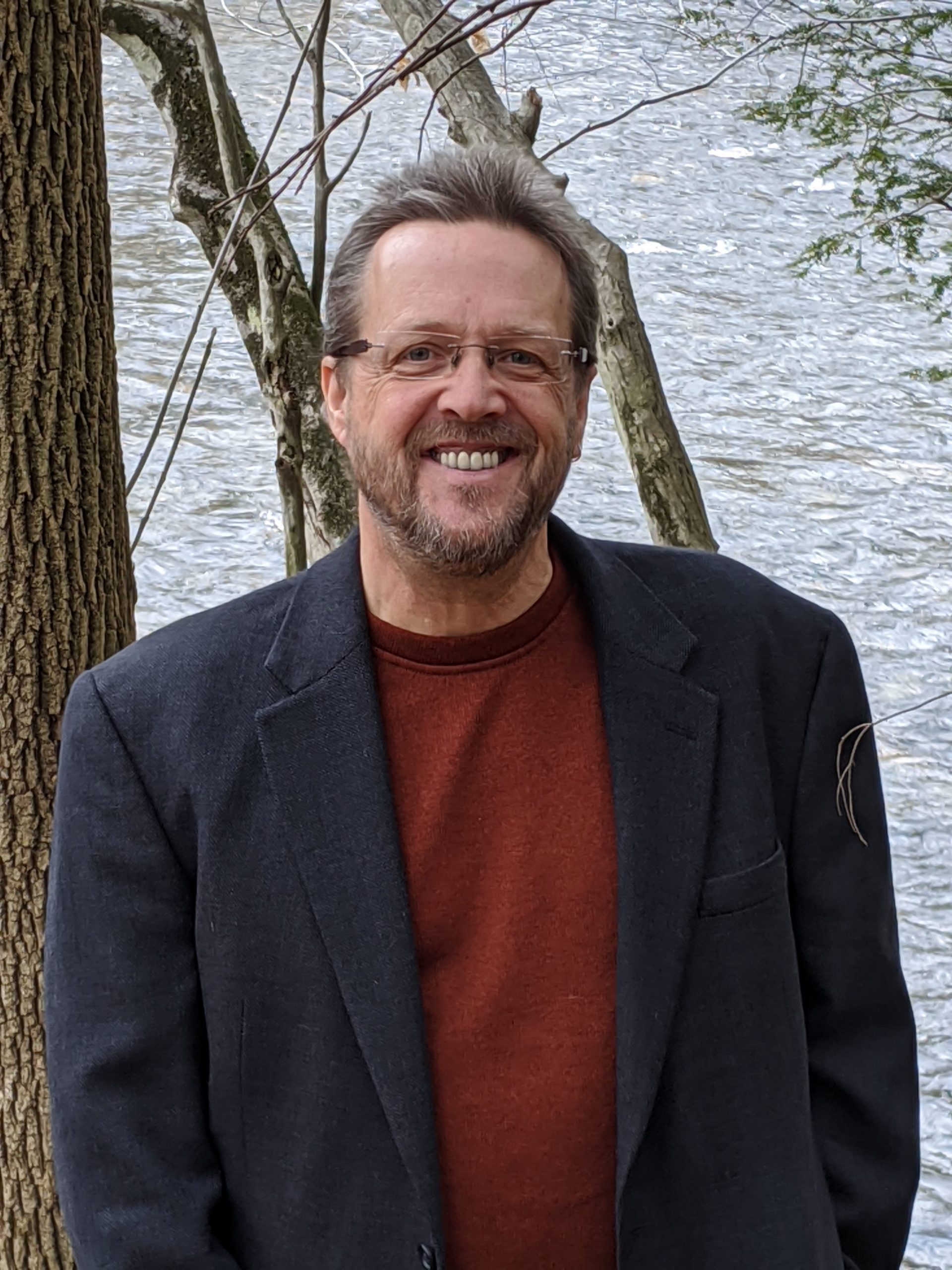 Brian Hagenbuch
Executive Director
A good day for Brian is a day in the woods. Raised on a small truck farm in Pennsylvania, he spent most of his childhood exploring fields and forests where he fell in love with the natural world. Passionate about environmental conservation, Brian has found working with the Steep Rock team to be both a joy and a privilege. He brings broad leadership experience to Steep Rock, with a background in place-based environmental education, community conservation, invasive species, and the influence of ecological disturbances on forest ecosystems. He's earned degrees in entomology from Penn State and the University of Florida as well as a PhD in environmental studies from Antioch University-New England. When not on the trails or in the community, Brian can be found hiking with his four-legged field assistant (Cody), bicycling backroads, kayaking local streams, enjoying local foods and beverages, or relaxing with a good crossword puzzle!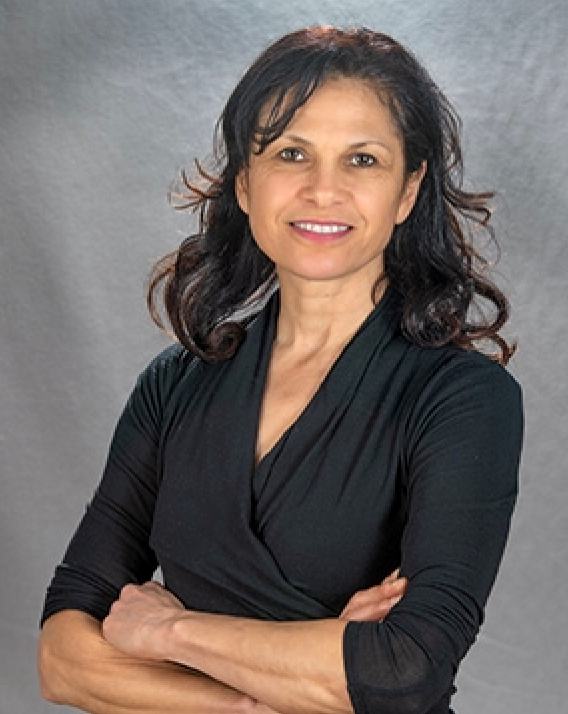 Monica Roberto
Development Director
Monica is a marketing and development innovator who is fiercely passionate about the environment, fundraising and engaging the community in the Steep Rock Association (SRA) experience. She would love to meet up with you on the trails, for coffee, or over Zoom to learn more about how you personally connect with our land trust, as well as to share with you SRA's inspiring vision. Monica brings more than 20 years of experience in Development and Marketing for both non-profit and for-profit businesses. She lives in Woodbury, CT and spends most of her free time outdoors on her mountain and road bikes. She graduated from the University of Connecticut with a B.A in English, magna cum laude.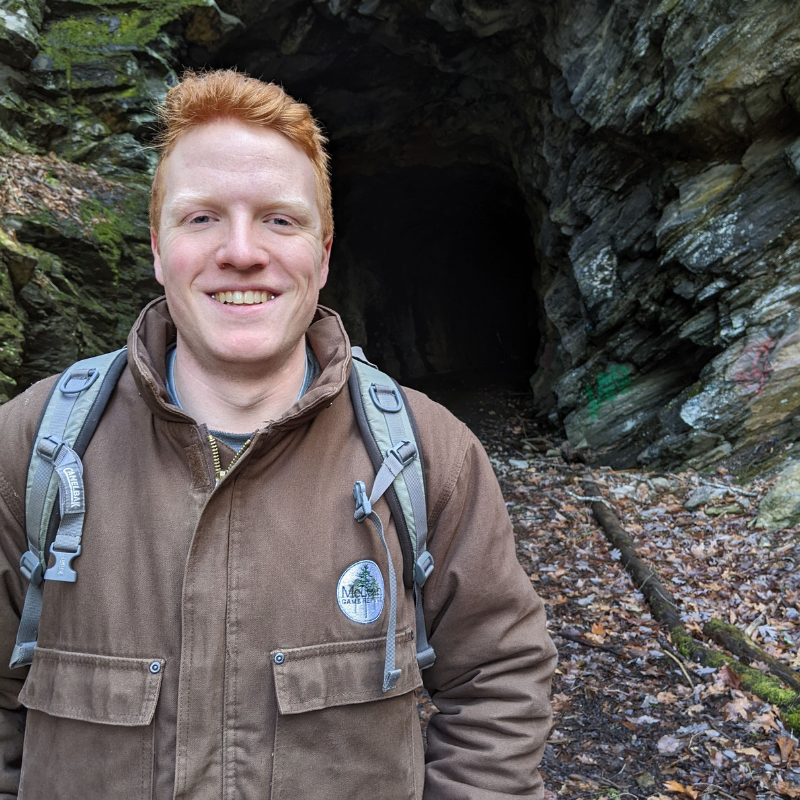 Merlin Ennis
Trails and Preserve Manager
Merlin joined Steep Rock Association as Trails and Preserve Manager in 2023. A native to Simsbury, CT he grew up with 400 acres of town open space accessible from his backyard. He has had a connection with the outdoors since he can remember. Merlin earned a BA in Environmental Science and German Language and Culture from Franklin and Marshall College. During his time at F&M, Merlin conducted a full year independent study on the effects of erosion on tree growth on dam fill terraces and completed a semester long internship with the state forestry department in Baden-Württemberg Germany. Merlin also brings experience in property stewardship and invasive management to SRA. When not at Steep Rock, Merlin can be found exploring trails around Connecticut, working in his backyard garden, drumming, or playing hockey.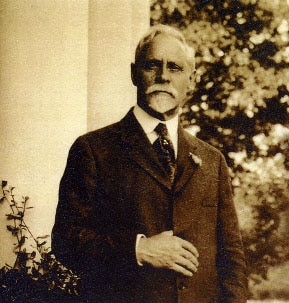 From the Collection of the Gunn Memorial Library and Museum
Thomas M. Rickart, President
Peary Stafford, Secretary
John Santoleri, Treasurer
Howard Barnet Jr.
Robby Barnett
Andria Budd
Sara Carter
Sally Cornell
Kirsten Feldman
Steven Fisch
Kathy Guttman
Joseph J. Hanggi Jr.
John Herrmann Jr.
Rachel Jacobellis
Eliot Johnson
Michael Lloyd
Carol Maxwell
Robert Micheletto
Alan G. Mnuchin
Reese Owens
Raymond Reich
Richard Rosen
Jodi Schwartz
Marie Schwartz
Joanna Seitz
Kasia Smith
Stephen Solley
Leslie Rubler Warner
Lynn Werner