Staff &
board of Directors
Steep Rock Association is a land trust whose mission is to conserve ecologically and historically significant landscapes in and around Washington, CT and the Shepaug River Valley and to enhance the community's connection with nature
Larry Milburn
Office Manager
Award-winning filmmaker Larry Milburn has been involved as a producer/editor on several behind-the-scenes EPK's and DVD documentary projects for both film and commercial production studios as well as advertising agencies such as FOX, Columbia Pictures, BBDO Detroit, RSA, and BMW. Along with film, music plays a large part of Larry's life, and when he finds the opportunity to marry the two he takes full advantage. Since 2016 Larry has been the host of the podcast ROADIE FREE RADIO, a weekly series on which he interviews the men and women behind the scenes of the music and film business. Larry is excited to be joining Steep Rock Association and is looking forward to the adventure ahead! Email Larry Milburn.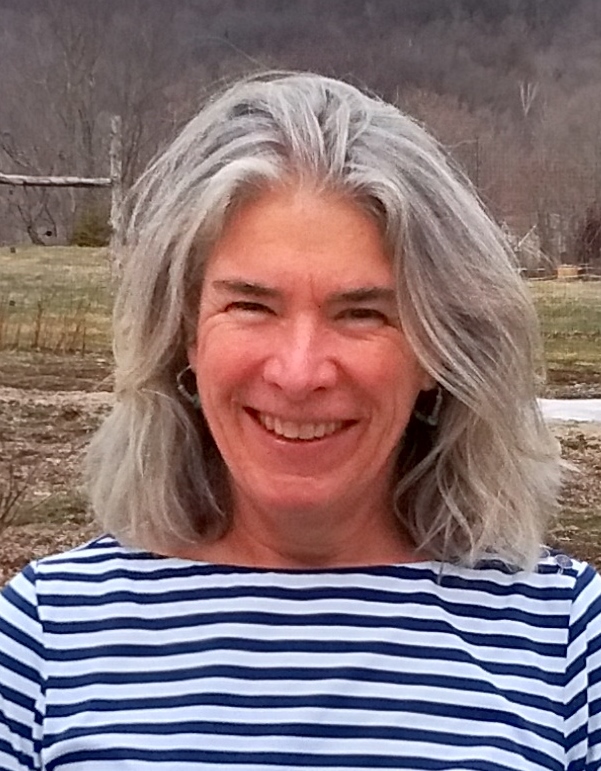 Denise Arturi
Judea Garden Coordinator & Head Gardener
Denise joined the Judea Garden project at its inception and has been happily playing in the dirt growing vegetables with many community groups and individuals. Denise is a graduate of Manhattanville College and the University of Connecticut's Master Gardener Program.  A resident of Washington for over thirty years, Denise has been actively involved in town government, area schools and organizations, lending support where she can.  She currently helps run the Soldier Project sending support boxes to our troops in Afghanistan, is a member of the Gunn Historical Museum council, and manages and skates with the Northern Lights Women's Hockey team.  Email Denise Arturi.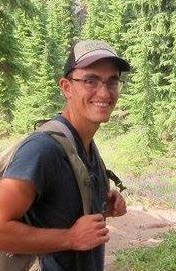 Mike Giapponi
Trails & Preserve Coordinator
Mike joined Steep Rock Association in 2018 as the Trails & Preserve Coordinator. He keeps our preserves safe, accessible, and sustainable, as well as organizes and leads volunteers in trail maintenance projects. If you spot him out on the trails, be sure to say hello and ask him what he is working on. He loves to tell stories. Mike earned his BS in Agriculture and Natural Resources and BA in History from the University of Connecticut. He is a lifelong backpacker and served as an AmeriCorp volunteer building trails in the Sierra Nevadas. For the past four years, he has worked on organic vegetable farms in Connecticut and New York. When he is not out hiking with his dog Kedike, you may find him swing dancing or reading a good book. Email Mike Giapponi.
Rory Larson
Conservation & Program Coordinator
Rory grew up on the banks of the Shepaug River and spent many childhood days exploring Steep Rock where an interest in its wild inhabitants took hold.  He obtained a BS degree in Wildlife Ecology and has since worked on several research projects for a variety of organizations.  Positions held have examined sea turtle nesting ecology in Florida, snowshoe hare and Canada lynx population dynamics in Maine, northern goshawk distribution and nesting preferences in the Colorado Rockies, southwestern willow flycatcher distribution on the lower Colorado River, California spotted owl population dynamics in the High Sierras, as well as native and recreational fisheries in Utah, Connecticut, and Vermont. He returned to the Shepaug River valley to help start an organic farm and joined Steep Rock's team shortly thereafter in 2013.  He has cherished the opportunity to tackle an array of projects and contribute to Steep Rock's mission.  Responsibilities include assisting with land management practices, managing the conservation easement program, performing biological surveys, and leading programs.  Rory also serves as a director on the Washington Environmental Council.  After hours, you may find him satisfying addictions to nature photography, fly fishing, beekeeping, and beer brewing.  Email Rory Larson.
Lori Paradis Brant
Executive Director
As the new executive director at Steep Rock Association, Lori leads the staff in their efforts to conserve ecologically and historically significant landscapes as they enhance the community's connection with nature. Lori's collaborative nature supports her focus on community partnerships, environmental education, and volunteerism, as those efforts help increase engagement in and support of local conservation efforts. Prior to her new role, Lori was the Education Director and Project Learning Tree Coordinator for Connecticut Forest & Park Association. Lori has served many community roles, including chair of the CT Urban Forest Council as well as chair of her town's Conservation Commission.
Lori and her chef husband enjoy camping and hiking with their two energetic children.  The Brants' two cats, one dog, and three Guinea pigs allow them to share their home with them in peace – as long as the cat allows the dog a seat on the couch.  Email Lori Paradis Brant.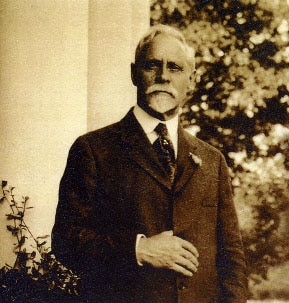 Ehrick K. Rossiter

Founder
From the Collection of the Gunn Memorial Library and Museum
Eugene Pinover, President
Kirsten J. Feldman, Chair
Natalie H. Dyer, Secretary
John Santoleri, Treasurer
Linda Allard
Sheila M. Anson
Howard Barnet Jr.
Barbara Brown
William Coleman
Sally Cornell
William Fairbairn
Joseph J. Hanggi Jr.
John Herrmann Jr.
Gregory Heyman
Rachel Jacobellis
Michael Lloyd
Mark Lyon, ex-officio
Eric Madoff


Audrey Heffernan Meyer
Robert Micheletto
Alan G. Mnuchin
Reese Owens
Whitney M. Raith
Raymond Reich
Thomas M. Rickart
Allison Rubler
Jodi Schwartz
Joanna Seitz
Stephen Solley
Peary Stafford
Denise D. Trevenen
Leslie Rubler Warner
Lynn Werner
Edmund White
Subscribe to our newsletter
Keep your eyes on Steep Rock. We're going places!!!