Where might the senior community go when looking for a place to explore the outdoors with friends and neighbors? They go to Steep Rock Preserve, of course.
On Tuesday, August 29th 2017, Steep Rock Association (SRA) held a Senior Community Outing. Almost 40 seniors attended the event from the towns of Washington, Bridgewater, Watertown, as well as a group of adults from Litchfield Hills Adult Day Care.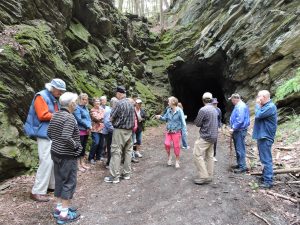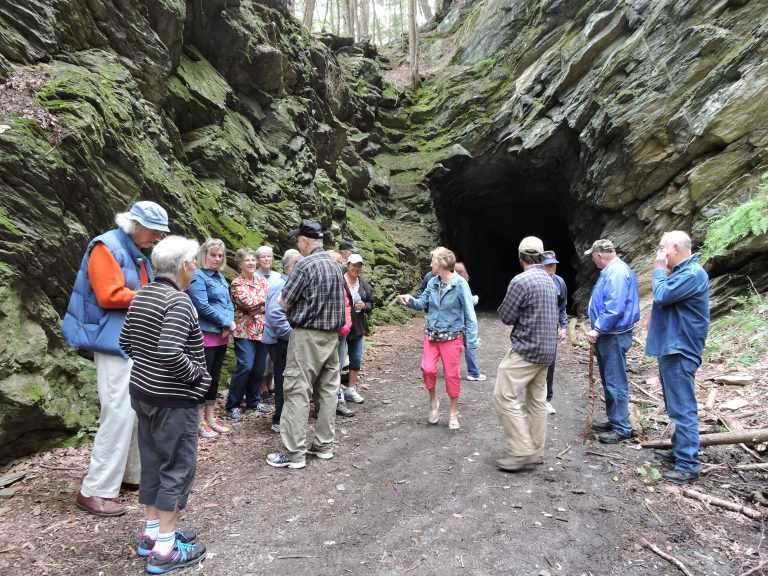 Vans shuttled the attendees and SRA staff to the end of Tunnel Road where staff led a short guided hike to the railroad tunnel, accompanied by a short historical talk on the natural history of the area.
Volunteers Dick Burnham and Ray Reich (Trustee) made a guest appearance at the tunnel in Burnham's 1928 Franklin.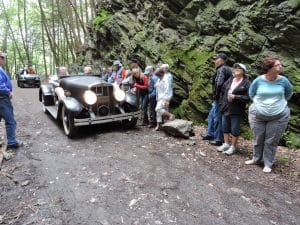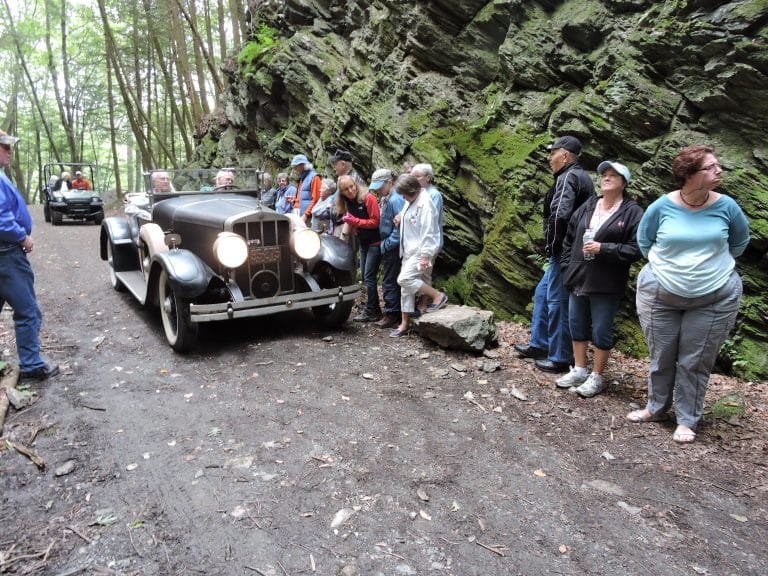 From the tunnel, participants hiked to the Hauser Bridge and enjoyed a sweeping bird's eye view of the Shepaug River.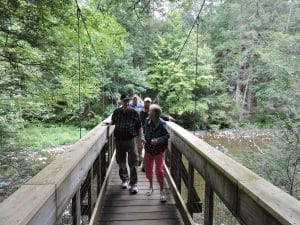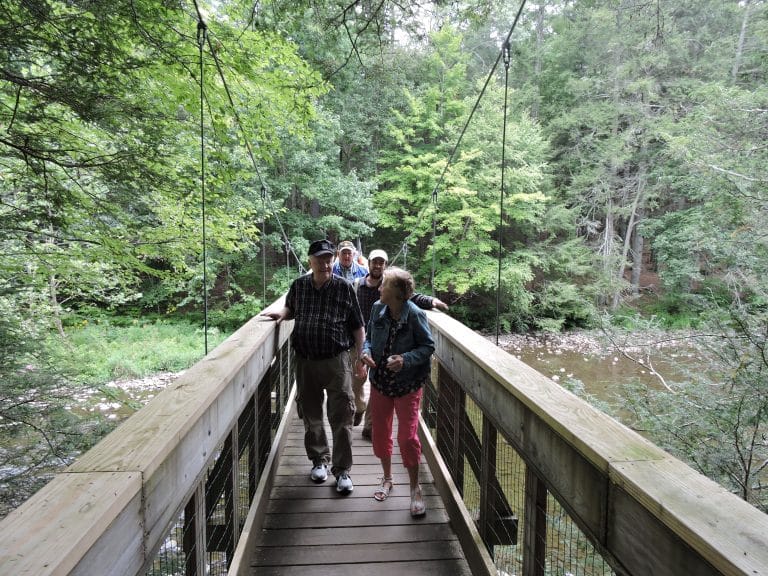 This active and engaging event ended with lively conversation during a picnic lunch by the horse riding ring. This was SRA's first of such events and, based on the positive feedback, certainly won't be the last.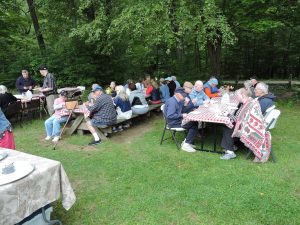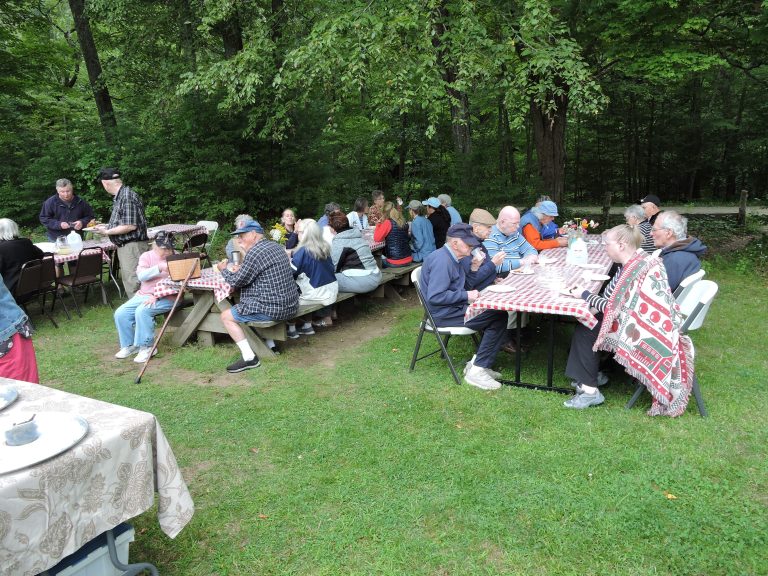 Thank you to all who came out and participated and made the day so enjoyable for everyone!