Judea Garden has been lucky to have the use of a greenhouse at Back 40 Farm, where Enya Cunningham has been tending seedlings for us. Growing some of our seeds in the greenhouse allows us to get a head start on the growing season and plant seedlings in the garden beds at Judea Garden, rather than just seeds.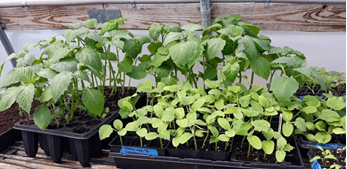 This can be incredibly helpful, even for plants that are typically considered direct seed plants. Using the greenhouse has let us cultivate many different plants with more control and success. A great example of this is the Tomatillo plants you can see in Judea Garden that started as seedlings in the greenhouse this year!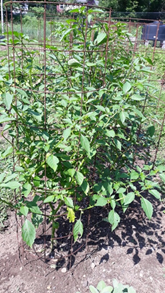 Last year we also started using grow tables, which act like raised nursery beds. Once the plant seeds have grown into seedlings, they are later transplanted from the grow tables to the beds of Judea Garden.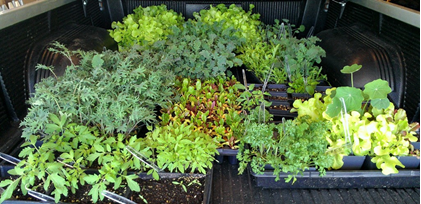 This method again gives more control and success compared to direct seeding. This technique has worked well with the Sunflowers and Lettuce found in Judea Garden.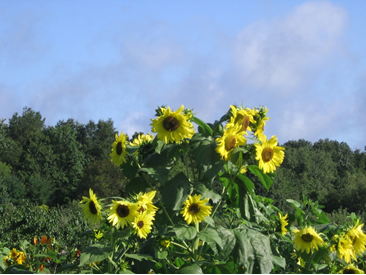 We have just started our fall crops Broccoli and Chinese Cabbage using this method.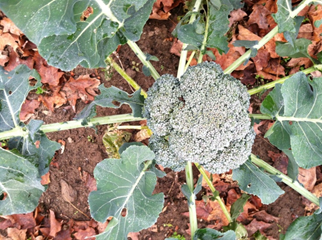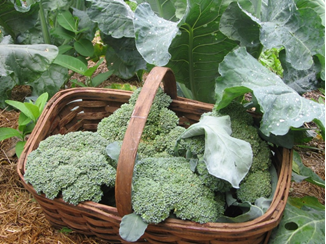 This is just one of the many ways in which Judea Garden has continued to increase efficiency and production so that we can continue to provide for those members of our community with limited financial resources. As we continue into our 11th season we have produced and distributed almost 40,000 lbs of fresh produce and the number of our recipients has increased by 10-15% in the target towns of Washington and New Milford while we have extended our reach to Warren, Torrington, and Waterbury. Over in Judea Garden, the fruits of the labor of our SRA staff and interns, along with our wonderful volunteers are evident as we continue to produce more and more fresh plants and veggies to give back to our community.