A pair of kestrels have successfully nested in a box built by Steep Rock staff! Several boxes were deployed in our preserves two years ago, attached to trees within field breaks or those bordering a field edge. Interest had been documented through observations of kestrels perched on the box or looking in the cavity, but none nested. This year our Land Manager, Clark Gifford, repositioned two of the boxes, attaching them to long posts placed in open pasture and BAM! While driving by one of the pastures, I noticed a kestrel perched on top of the box. I watched it fly down to the ground and then enter the box. It most likely grabbed a grasshopper, caterpillar, or beetle, but other prey includes voles, mice, small birds, frogs, and crayfish. This was repeated several times in just a couple of minutes, a sign there were young inside.
The pair had a clutch of five nestlings, which is average for this small falcon. Art Gingert, the local expert/bander, and Clark coordinated the banding effort, joined by Steep Rock staff and trustees.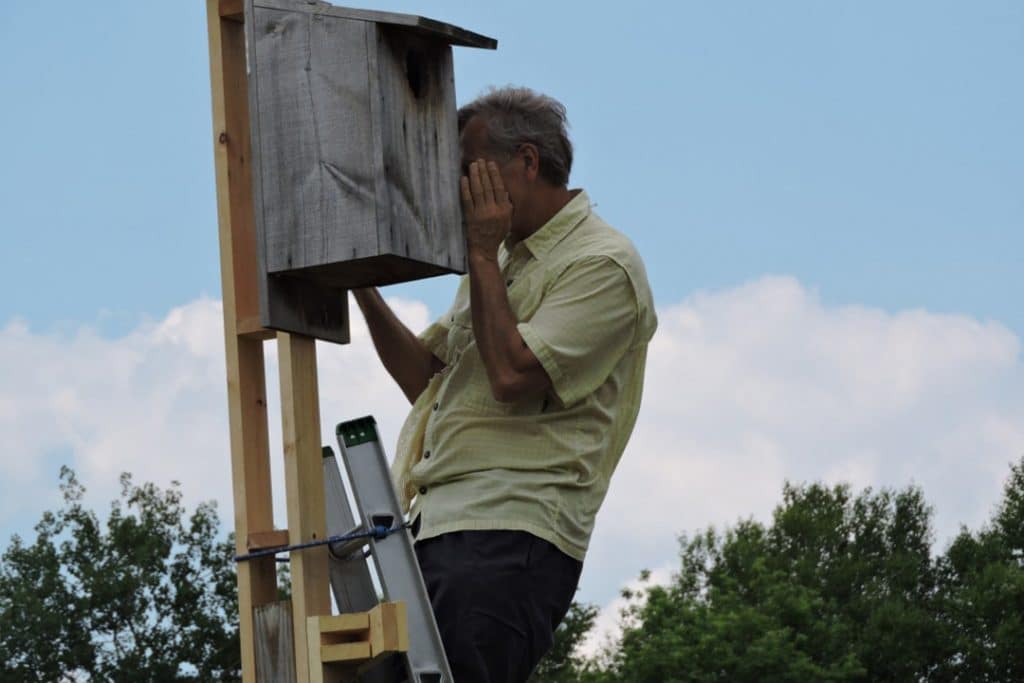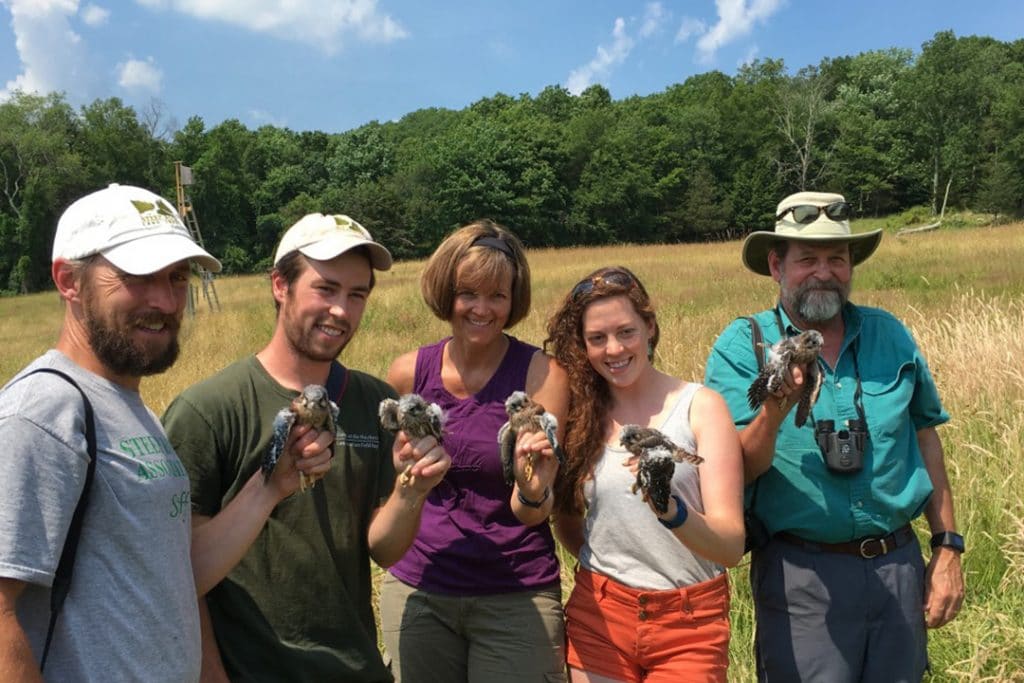 Some interesting information in regard to banding:
Kestrel's legs and feet develop quickly, reaching adult size before they fledge and leave the nest. This allowed us to band the birds while they were still flightless without the worry of them outgrowing the metal band. Each band has a unique number with instruction for reporting if found such that if the individual is captured during a bird inventory study, conservationists will know where the bird came from and gain knowledge on migration patterns of kestrels originating in the northeast.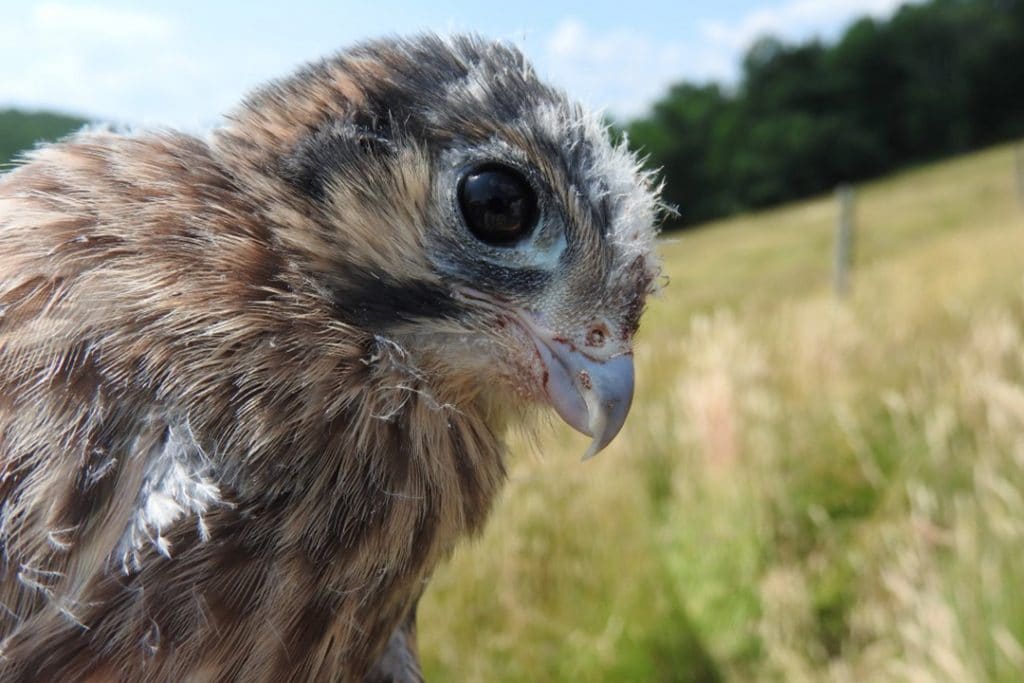 Female kestrel nestling (Falco sparverius) Photo credit: BK Stafford