The time has come when the young of many bird species have reached a stage in their life called fledging. This means the nestlings have developed the necessary feathers and muscles for flight, making them capable of leaving the nest; however, they are still dependent on the adults to provide care and food for a period of time.
An adult barred owl and three of its offspring swoop down and perch on either side of Tunnel Road. The closest juvenile rests atop a beech snag while emitting contact calls to the others, its downy head feathers illuminated in the low morning light. They fly across the Shepaug River and mount low limbs hanging over the far bank. The adult dives to the water and picks something off the surface, perhaps a big mayfly, dead crayfish, or frog. One of the juveniles is still in sight, intently focused on a small pool still inundated in an otherwise dry river edge, swaying its head back and forth as if in disbelief of what swims below. I imagine a trapped minnow will entice this youngster for some time.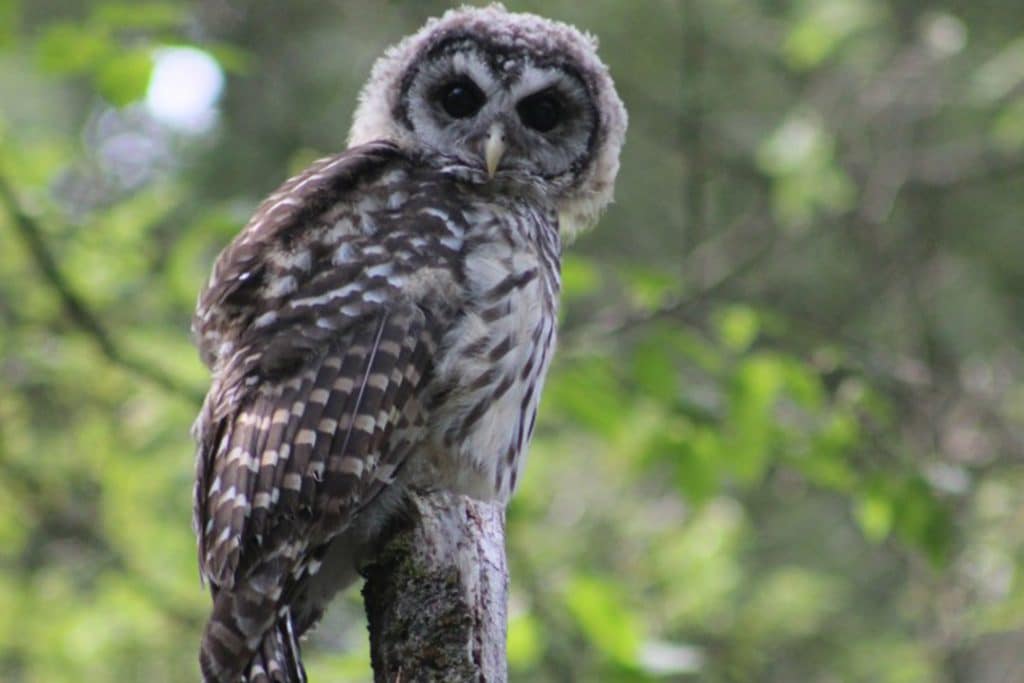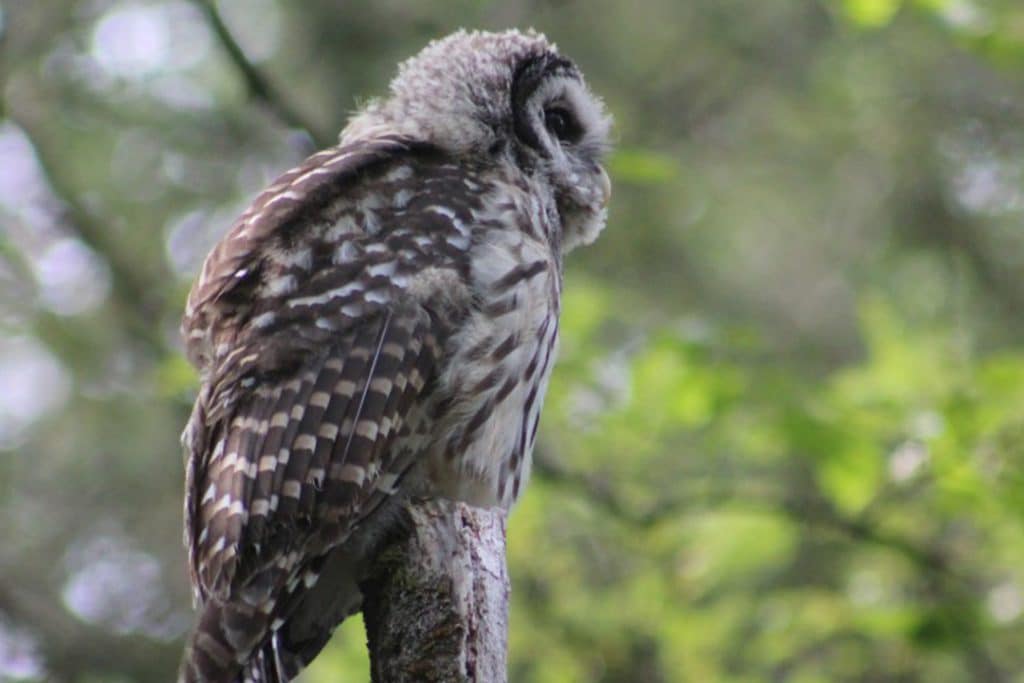 Farther down, a short, bushy beech tree crowds the road edge.  I unfold the handsaw, kneel down next to the unlucky plant, and find a nest concealed in the dense little crown of foliage.  Three veery nestlings look back at me with wide eyes, snugly filling the cup composed of leaves, twigs, and grasses.  They are on the verge of fledging but have not made that first flight just yet.  The mother keeps a close watch on the intrusion but is not so overwhelmed to pass up a couple easy grubs.  I retract the saw, slowly distance myself, and she promptly delivers the meal to the nest.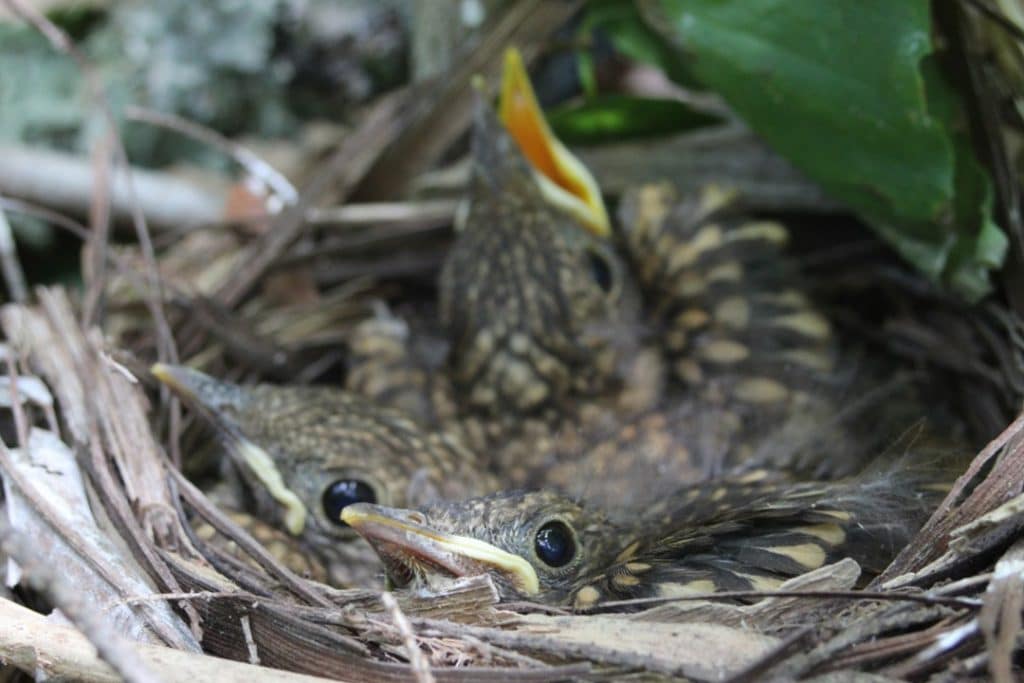 ---