Special thanks to everyone who joined us for this Planned Giving webinar on May 2, 2022.
Steep Rock Association and the Litchfield Hills Greenprint Collaborative proudly present a free webinar on estate planning and planned giving entitled "How To Create Your Conservation Legacy" on Monday, May 2, 2022 at 7pm. This webinar will focus on how to maximize planned giving to benefit your family and nature in the Greater Litchfield Hills.
Speaker: Suzanne Brown Walsh, Esq. Chair of Trusts and Estates Department at Murtha Cullina
In this free webinar, you'll learn:
-How to create will and estate planning strategies that increase the security of your loved ones now and in the future;
-How legacy gifts can help you achieve your philanthropic priorities without parting with assets during your lifetime;
-Simple ways to add your favorite land trust to your estate plans without redoing your will;
-Crypto & estate plans
SUZANNE BROWN WALSH
Partner Murtha Cullina
Suzanne Brown Walsh is Chair of the Firm's Trusts and Estates Department. She represents clients in the areas of estate and tax planning, particularly for families of children with special needs, elder law, estate and trust administration, trust modifications and trustee changes. Suzy is nationally known for her speaking and writing, including the Heckerling Institute on Estate Planning, the Southern Federal Tax Institute, and numerous regional organizations throughout the country. She has been interviewed for On the Media, PBS Newshour Weekend and Marketplace Money. She has been quoted in the New York Times, Time Magazine, Bloomberg BNA's Electronic Commerce Law Report, The Chattanooga Times Free Press, The Kansas City Star and by NBC News, CBS News and Agence France-Presse. Suzanne is a member of the Connecticut Bar and holds a B.S. degree from Boston University and a J.D. from Suffolk University Law School.  >full bio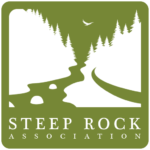 Steep Rock Association is a nationally accredited land trust whose mission is to conserve ecologically and historically significant landscapes and riparian corridors in and around Washington, CT, and to enhance the community's connection to nature through outreach, education, and passive recreation.
Litchfield Hills Greenprint Collaborative 
The Litchfield Hills Greenprint Collaborative is a nationally-recognized network of 33 conservation organizations working together across Northwest Connecticut to ensure strategic, coordinated and complementary protection of natural resources, wildlife corridors and biodiversity, climate resilience, farmland, and recreational open space. Organized in 2008, Greenprint led the emergence of innovative Regional Conservation Partnerships (RCPs, now numbering upwards of 45 throughout New England) which transcend town and state borders to bring leverage and strength to landscape-scale environmental initiatives, realize efficiencies through sharing resources, and build a broad constituency for land conservation. Greenprint's partners directly serve the communities of Barkhamstead, Bethlehem, Burlington, Canaan, Colebrook, Cornwall, Falls Village, Goshen, Hartland, Harwinton, Kent, Litchfield, Middlebury, Morris, New Hartford, New Milford, Norfolk, North Canaan, Roxbury, Salisbury, Sharon, Sherman, Torrington, Warren, Washington, Watertown, Winchester, and Woodbury. Greenprint is sponsored and staffed by the Housatonic Valley Association, a tristate environmental nonprofit working to conserve natural character and environmental health within the Housatonic River watershed.