Your goodness created a path to saving more land! We're now under contract to buy 22 additional forested acres adjacent to the Hidden Valley parcels, bringing total land saved to 206 critical acres. Donate today to help us fund the remaining $100,000 needed.
This win is for all of us…
You, your family, friends, the community, wildlife, nature.
Thanks to your generosity, three incredible things happened because of the Hidden Valley Expansion $100K Match Challenge: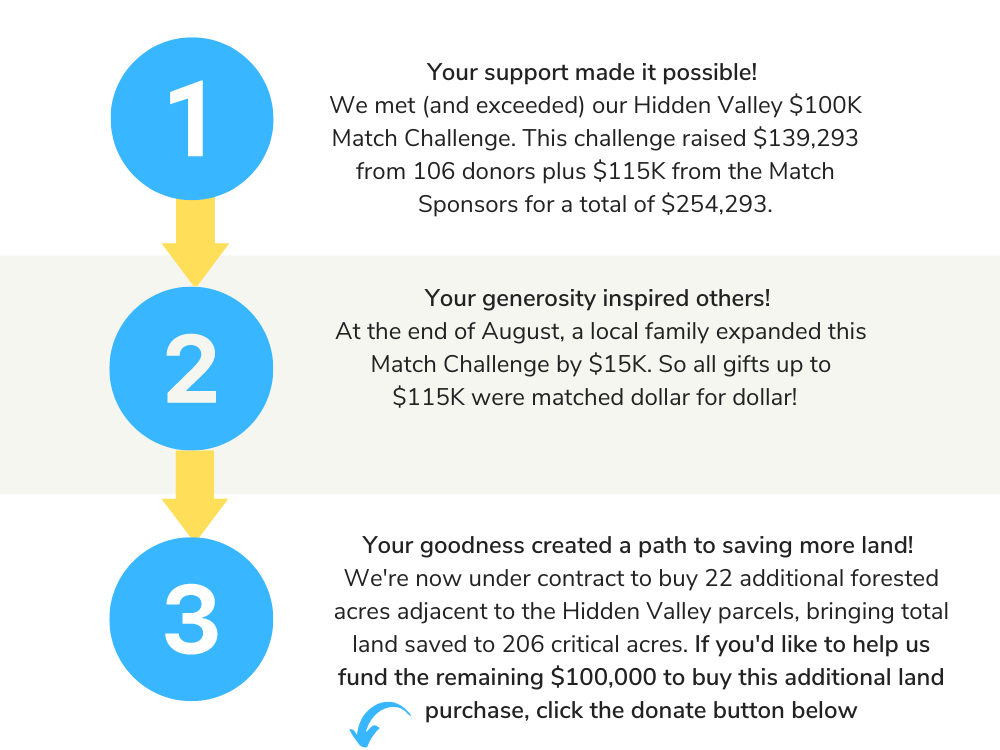 Thank you for helping us accomplish great things. Thank you for inspiring so much goodness for a plan that's been 15 years in the making. We've made Steep Rock history, and that's all because of you!
–Your Friends at Steep Rock
We look forward to celebrating these new additions to Hidden Valley with you in the new year! (pending final grant award from the U.S. Fish and Wildlife Service).
If you want to learn more about the Hidden Valley Expansion project, check out the video below from the original Match Challenge!
Match Challenge (Posted August 2022)
For the past 15 years, Steep Rock has been working to acquire critically important land to expand our Hidden Valley Preserve. We are now on the cusp of purchasing 3 parcels totaling 186 acres between Hidden Valley, Rumsey School, and Mt. Tom State Park.
These properties will expand Hidden Valley by 25%!
These properties provide a wonderful recreational opportunity for hikers, cyclists, and equestrian riders along the Shepaug Railroad bed; they are home to numerous rare species and habitats; and they contain core forests that help mitigate the impact of climate change.
Help us close the deal! We have an amazing opportunity to make this happen NOW thanks to the incredible generosity of a family in Washington who will match your gift—dollar for dollar—up to $100,000 before September 15, 2022.
Why this expansion is critical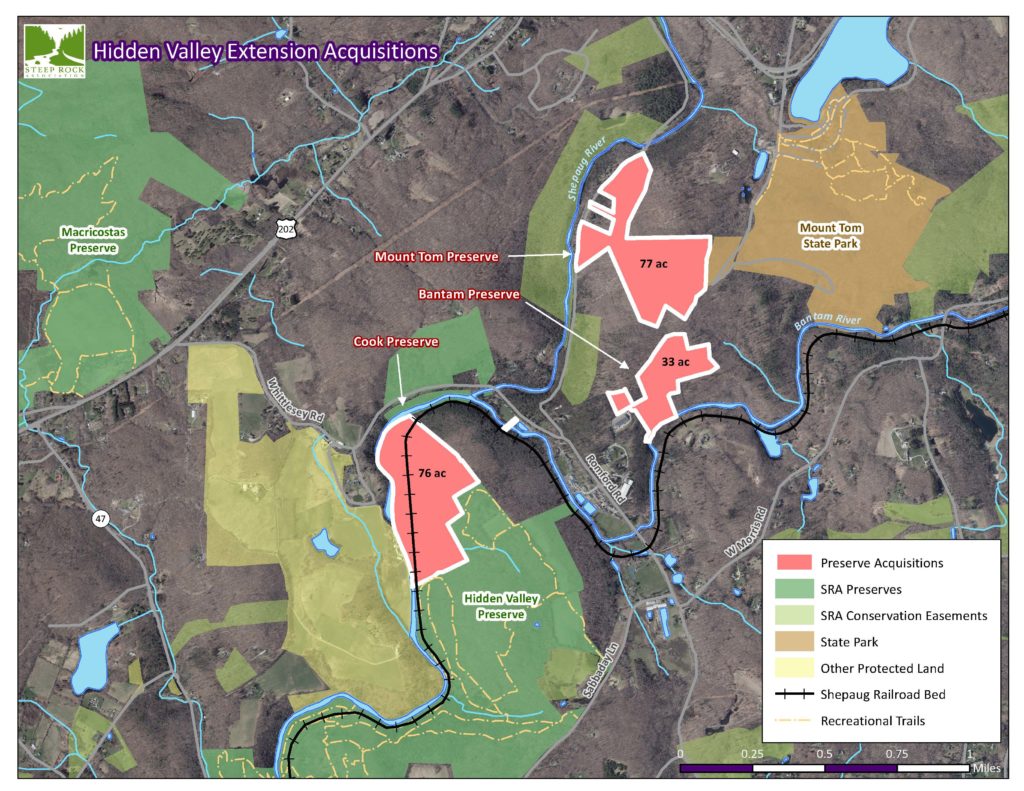 Visit Hidden Valley Preserve