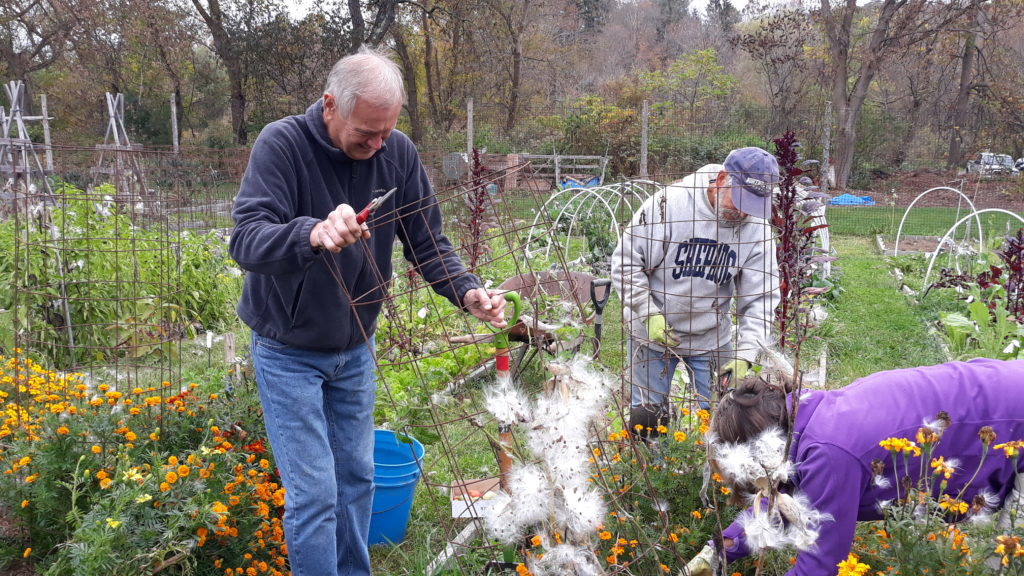 The Friend of the Green Award is presented annually by The Frederick Gunn School to honor an individual or group that has contributed to the well-being of the town of Washington through their volunteer efforts. This year, in lieu of an in-person gathering, the school hosted a virtual celebration to present the 2021 Award to Judea Garden. Denise Arturi, Manager and Head Gardener, accepted the award on behalf of the many volunteers and supporters who have made the program a success. In her speech, Arturi praised the extraordinary work done by volunteers to keep the simple idea of feeding your neighbors by tilling the soil alive.
"Judea Garden is half an acre of gardens filled with tomatoes, beans, squash, potatoes and more.  There is no way that the thousands of pounds produced each year (about 3700 pounds this past season – our 13th) could be grown without the help of an amazing team of volunteers and supporters who give of their time to feed others.  Every year, volunteers of all ages from littles to a bit older, from school groups to civic and religious organizations make it happen.  They start seeds, drive food to food pantries, prep beds, plant, weed, harvest and weed some more.  They do this in rain and shine. They are Judea Garden."
View the event recording here.