Steep Rock Association is sponsoring a hiker's challenge. Walk all 47 +/- miles of trails in the four Steep Rock Preserves — Hidden Valley, Steep Rock, Macricostas, and Johnson Farm — and become a member of Steep Rock Association's hiking club. To participate, please fill out the Hiker's Challenge registration form: 
**Email pictures to info@steeprockassoc.org as .jpeg attachments and type 'Hiker's Challenge In Action' in the subject line of the email. When the registration form is completely filled out, either submit the document electronically or print the document and send it to the Steep Rock Association office along with a check for $40.00. Upon registration, you will receive a map of each preserve and an official Steep Rock Association hat. Mark and date each trail walked for your reference. 

Once the challenge is complete, contact the Steep Rock office with your completion date:
Steep Rock Association
PO Box 279
Washington, CT 06794
You will receive a Steep Rock Association lapel pin to affix to your Steep Rock Association hat and a certification of completion. There is no time limit for completing the challenge. Happy Hiking!!!
**Please note: Be sure to hike all trails and connectors, not just marked trail loops. Cross-country skiing or snowshoeing is allowed. Horseback riding or biking is not allowed.
Hikers Challenge
Testimonials
I have a better appreciation for the vastness and beauty of these three areas. Wow. I thank God for the wisdom he imparted on those who preserved this spectacular land. I learned: the white diamond trails are a challenge to follow; the white square trail on the other side of the Steep Rock pinnacle is really isolated; a whole new perspective of each area. This is a great idea to have this Hiker's Challenge.
Great way to learn the trails and be able to pick favorites for a more leisurely hike.
It gets better each time!
There are nooks and crannies in Steep Rock that offer peace, tranquility, and beauty . . . like nowhere I've found elsewhere. Steep Rock is a treasure-trove of nature's gifts.
Wonderful trails, beautifully kept. We enjoyed views, wildflowers and laurel and a banner autumn for mushrooms.
Hiking all the trails has been an amazing experience! I can't begin to express how grateful I am to everyone involved in keeping these areas and trails open for all to enjoy. Thank you so much!
The Hiker's Challenge has profoundly deepened my reverence for nature. Exploring trails like the other side of the pinnacle and many less traveled areas, the river crossings and steep white diamonds will be an adventurous lifetime memory. I appreciate and thank God for the gift of insight of the original founders for preserving all of nature here for us to enjoy and the Association for maintaining.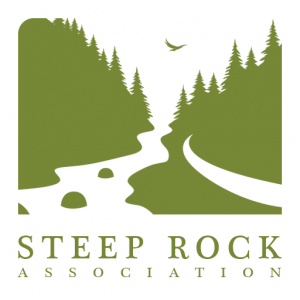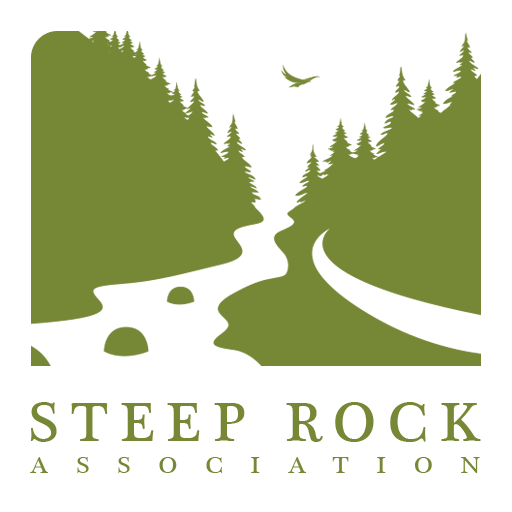 Address:
PO. Box 279
Washington Depot, 
Connecticut 06794
116 Christian Street
New Preston, CT 06777
Thank You for
Your Support