Cavity nesting species like eastern bluebird and tree swallow benefit from the availability of artificial nest boxes. Nests constructed in them often have greater success compared to those in a natural cavity, being less susceptible to predation and having a beneficial microclimate as a result of mindful placement. As spring approaches and migrating birds return to stake breeding territories, it is good practice to clean nest boxes before potential occupants inspect them. If boxes contain old nests, waste from overwintering birds, or deer mice, Mr. Bluebird may look elsewhere for a site to propose to females. Some individuals stay through the cold season when berries are in adequate supply and boxes offer thermal refuge. By overwintering, a male can select the highest quality territory (2-7 acres) before competition arrives. Bluebirds are philopatric, tending to return to the same area year after year.
Male eastern bluebird (Sialia sialis) scouting from a cedar post at Judea Garden
The trail of nest boxes at Macricostas Preserve were predominantly occupied by tree swallows in 2016. Soon the stretch of boardwalk dividing it may seem unnavigable, engulfed in a whirlwind of iridescent blue aviators swooping at one another in defense of their territory, which in this situation includes their nest and adjacent, unoccupied boxes.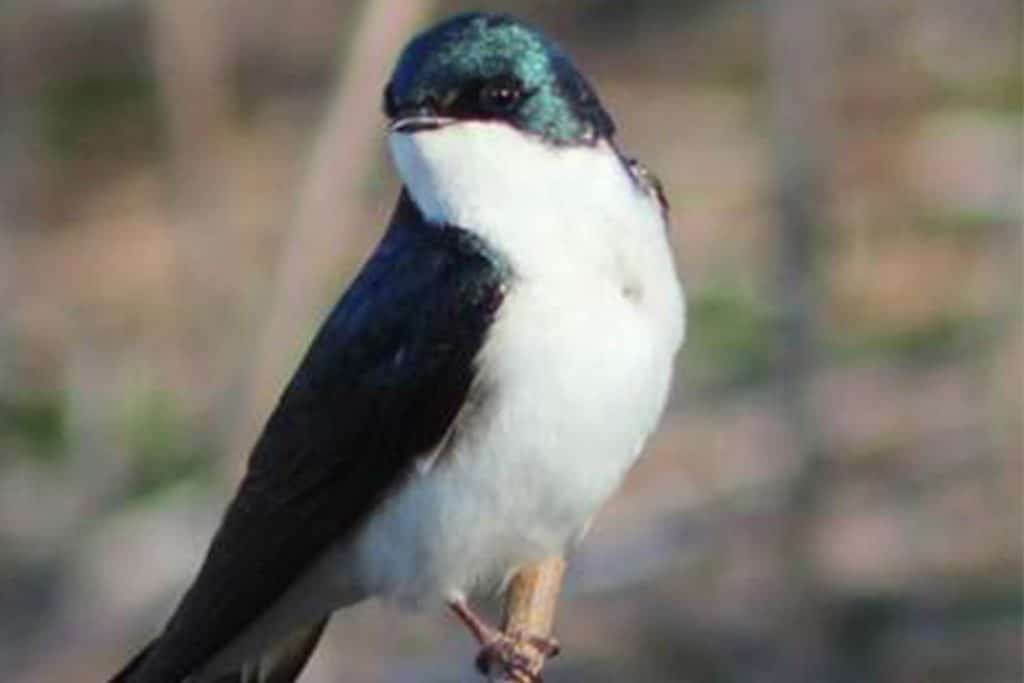 While tree swallows fervently defend against intraspecific individuals (within the same species), they seem to tolerate bluebirds moving in next door. If cavities are available, bluebirds may not be perceived as a major competitor since their foraging is concentrated on the ground and not in flight, as is the swallow's method.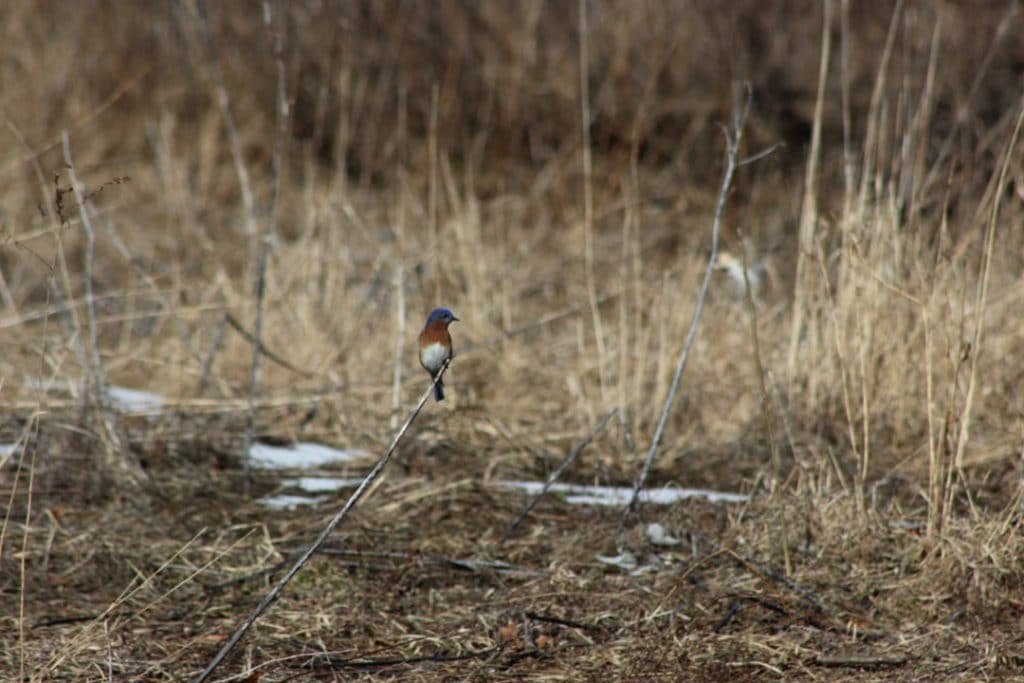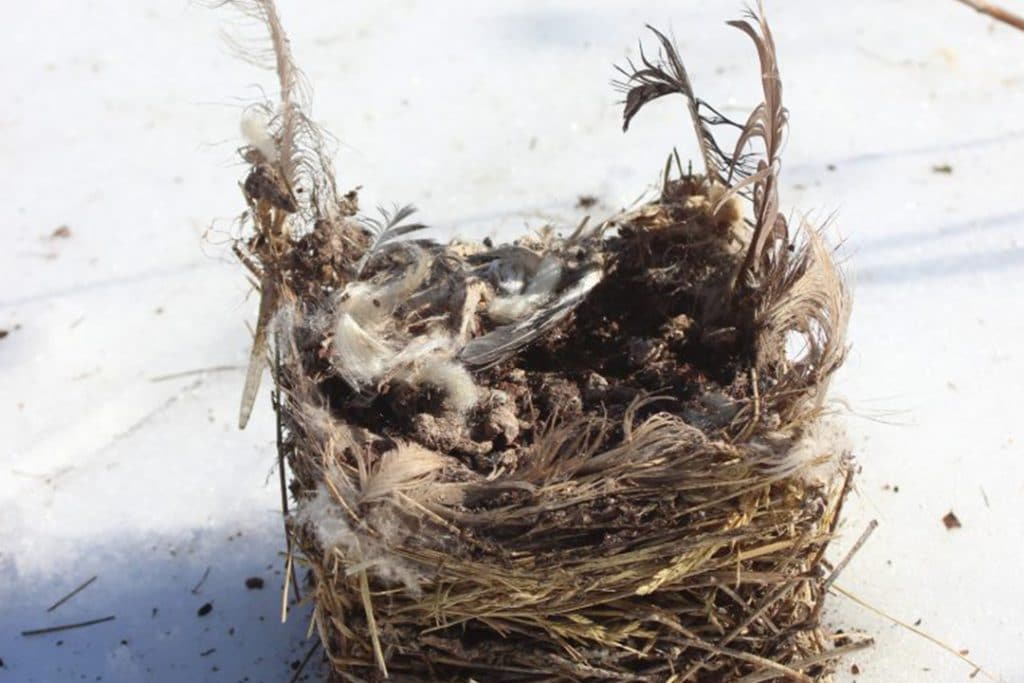 Other cavity nesters that will use a bluebird box include tufted titmouse, chickadee, nuthatches, flycatchers, wrens, and the dreaded house sparrow!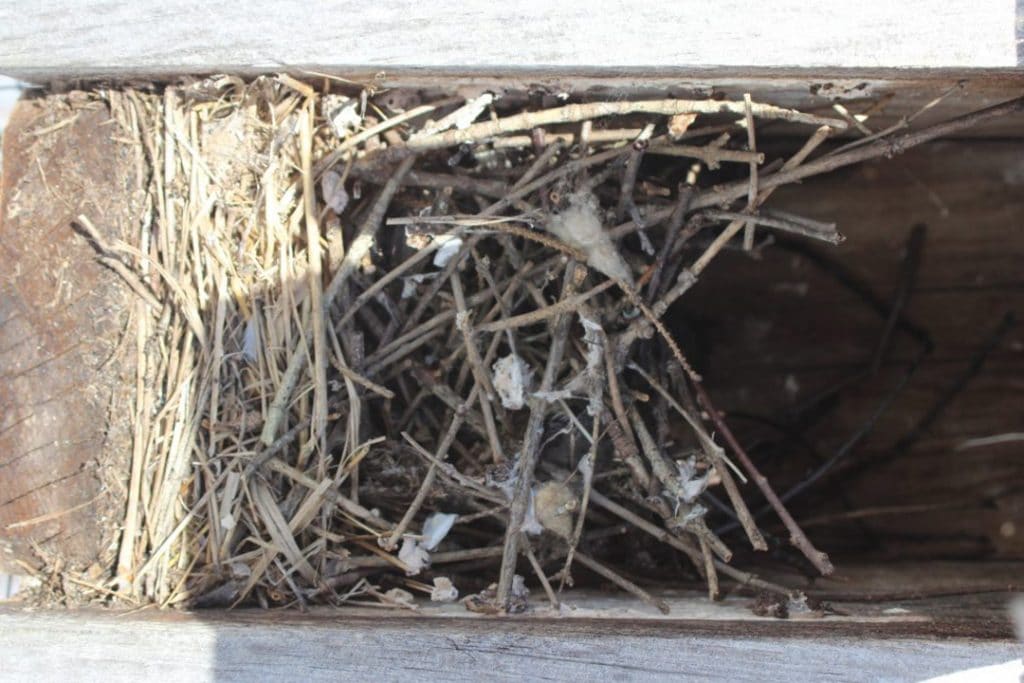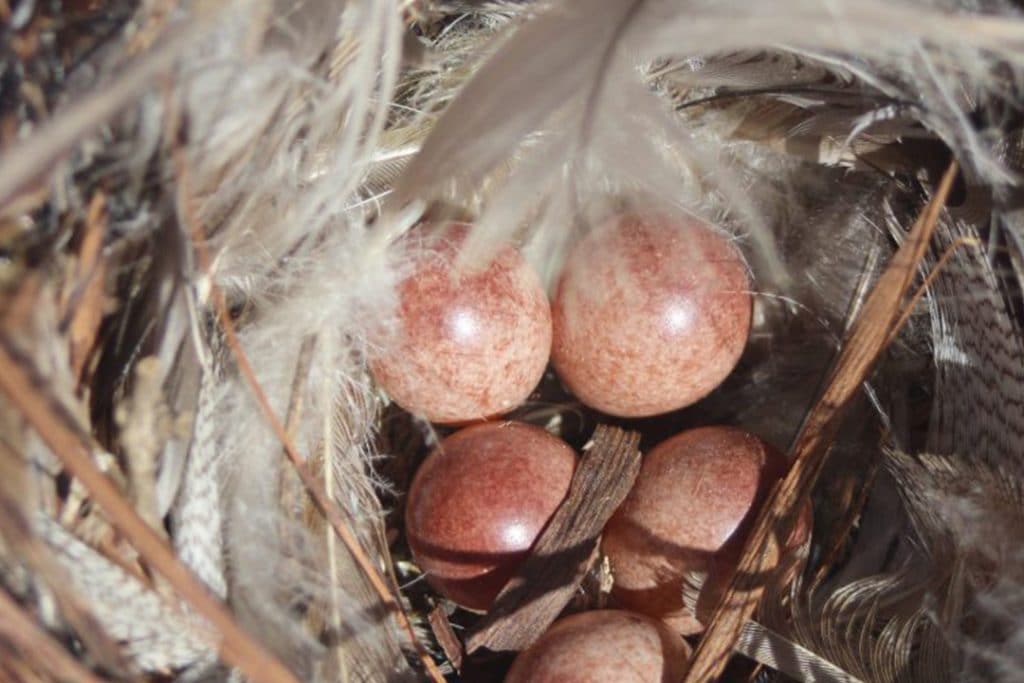 Steep Rock Association is excited to be partaking in NestWatch during the spring and summer of 2017, satisfying both stewardship and outreach initiatives within our strategic plan. We strongly encourage members of the community who are interested in developing their bird identification and nest box management skills to register for the introductory training and consider volunteering.
Through NestWatch, we will be able to confidently document species occupancy and reproductive success of our bluebird box trail at Macricostas Preserve. Results will be incorporated into future management strategies and data collected will be entered into an online database, contributing to the Cornell Lab of Ornithology's understanding of breeding bird populations in Connecticut.