With snowshoes strapped, baggies at the ready, and GPS fixed, I head out into one of Steep Rock Association's (SRA) preserves characterized as overgrown field rejoicing my career choices and the presence of such preserved land. A cold-water stream runs through it. Seeps percolate from tall grass and alder groves, wind past cedar trees, and eventually find their way to the main channel. Cottontail pellets are the quarry of the day, to determine if the New England Cottontail resides here (see previous post on this effort). A pile of pellets is quickly found and collected. What was observed next to the pile, however, would take us on a whole other adventure.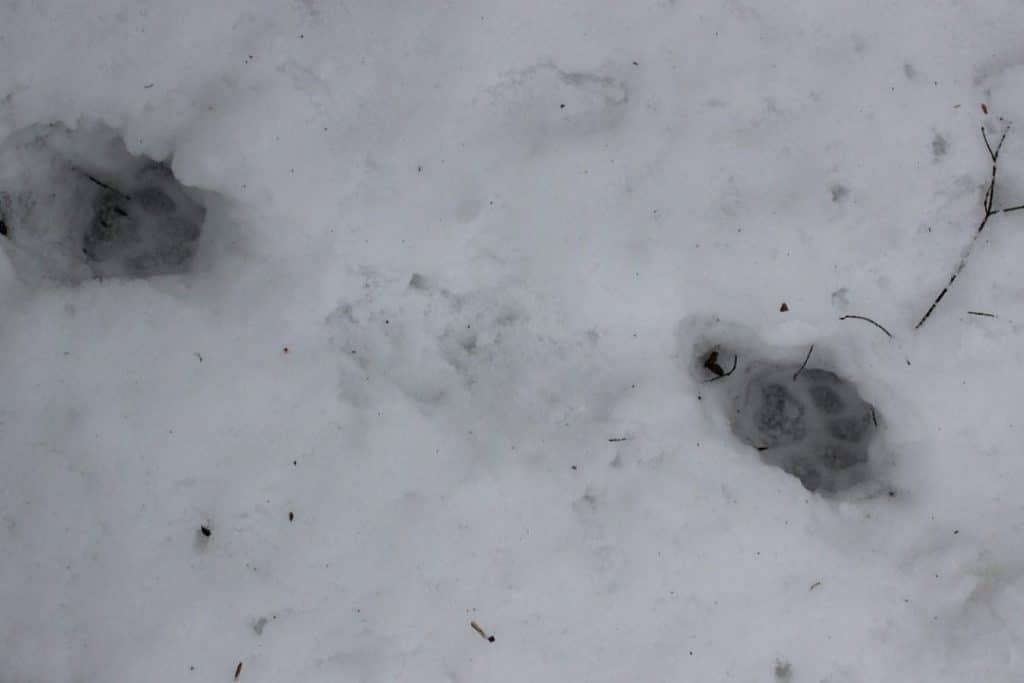 Bobcat (Lynx rufus) tracks in snow depicting a walking gait
Picture-perfect tracks revealed a bobcat had moved through the area, positively with the same quarry (only tastier form) as myself, working up one of the frozen seeps and intersecting with the cottontail trail. SRA had already reached out to the Connecticut Department of Energy and Environmental Protection (DEEP) to assist with a new study on habitat use and distribution of the state's bobcat population, adding to our understanding of the importance of our preserves and thus ability to best manage them. What are they servicing in the greater landscape like mammals with large home ranges and how? More information on the state's project can be found here:
http://www.ct.gov/deep/cwp/view.asp?A=2723&Q=597164
A seasoned volunteer trapper and I returned to inspect the site as a study location a couple days later only to find another set of bobcat tracks freshly laid on top of my snowshoe prints. Good habitat indeed! No time was wasted meticulously setting two specially designed traps along the trail. They are like a havahart trap, only tall and narrow with a drop door. Plywood was fit to the sides and top, evergreen bows and dead limbs were positioned to camouflage the structure and mimic a cavity, logs were placed to steer path of travel, peat moss was placed over all metal on the floor and trigger plate, trigger rods were lubed, and lastly the door hinge was tested and tested again. A smorgasbord of cat goodness was strategically placed in and around the trap – a dead gray squirrel fashioned to the top so it hung off the ground, a spritz or two of bobcat urine, a generous helping of beaver caster on a googly-eyed cotton ball, a few pheasant tail feathers from a carcass nearby, essence of skunk, and to top it off, a dash of catnip. Sure enough, field observation coupled with the volunteer's expertise and recipe produced – a female, #64.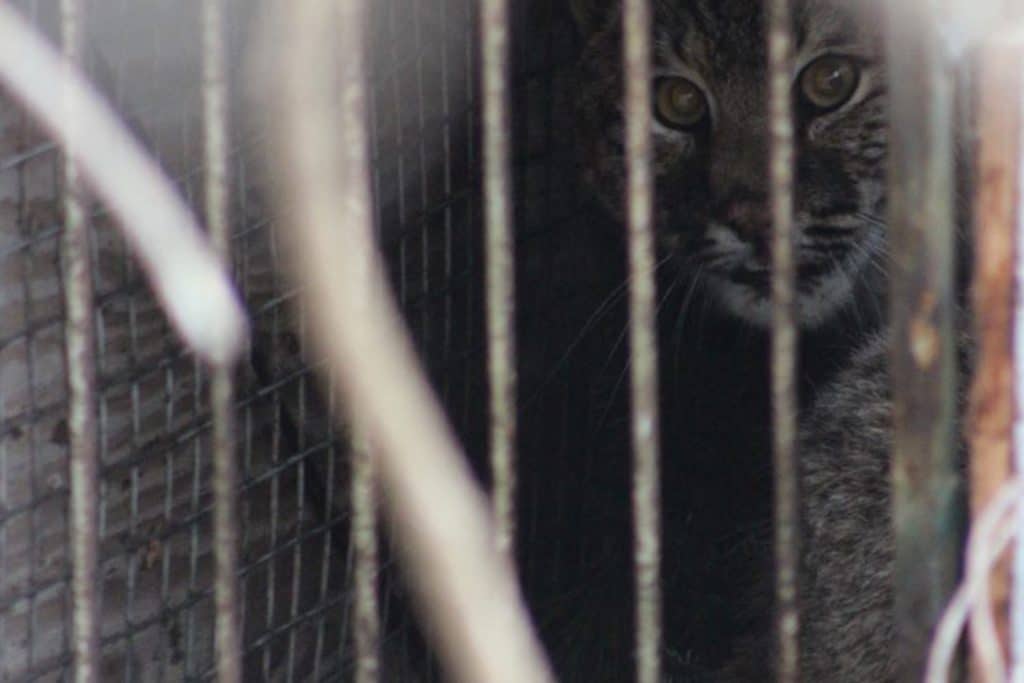 Gorgeous eyes peered out from behind vertical bars of the door. A dexterous Wildlife Division technician distracted her with one hand while the other stuck a needle with sedative into her rump. A few minutes passed before the disgruntled cat was unresponsive, removed from the cage, and carefully rested on a slab of plywood.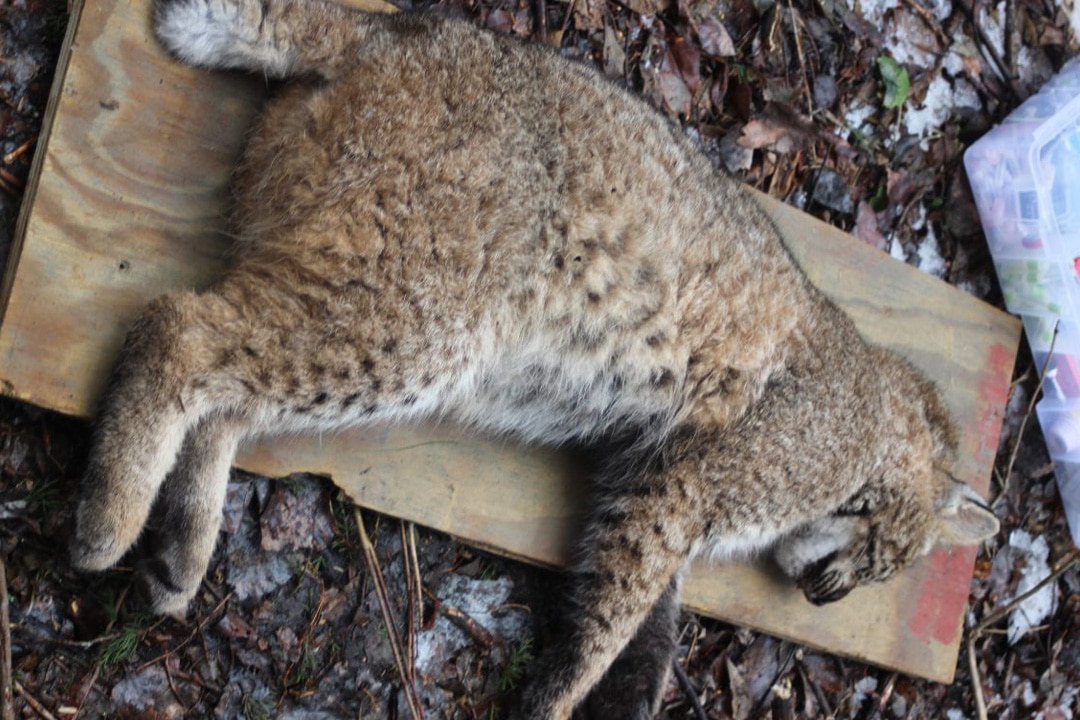 Outside of the hidden enclosure her sheer beauty was realized. Darkly colored cheeks and blotchy belly spotting were unique and especially attractive. Physical measurements and observations were quickly recorded, which included length of body, length of tail, weight, sign of nursing, tooth condition, overall health, as well as a hair and ear sample. Coming in at 16.42 pounds, she was about average for a two-year old female.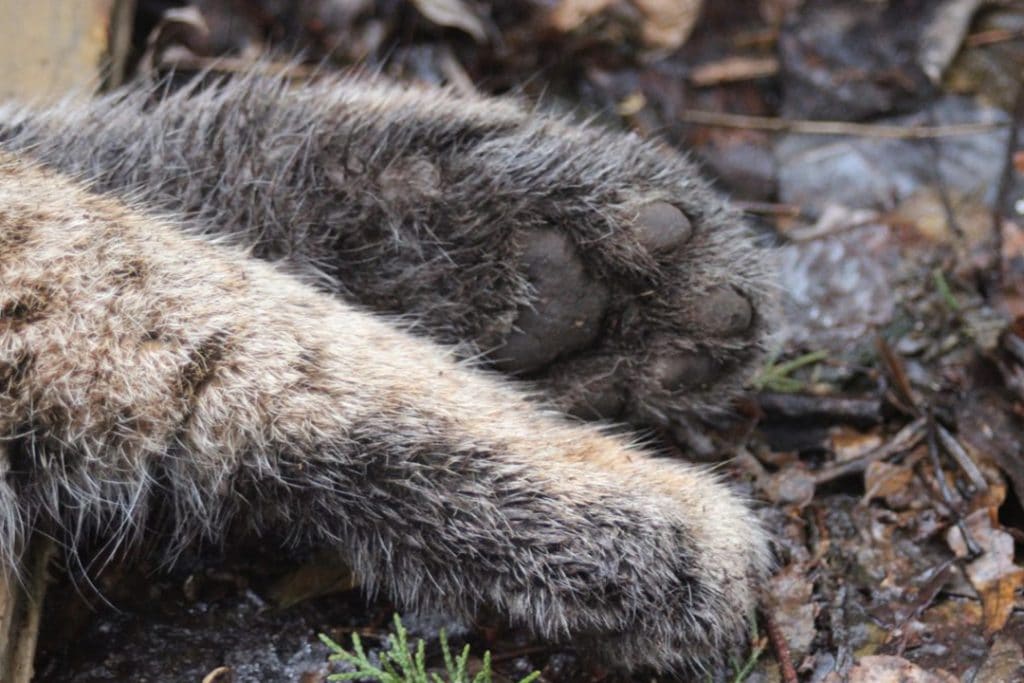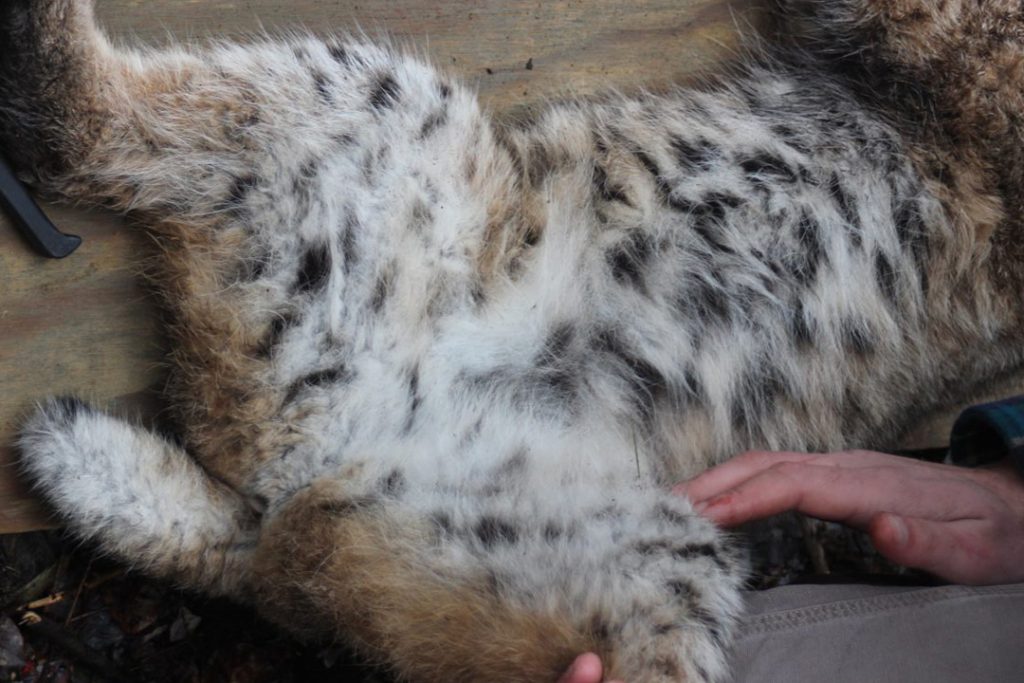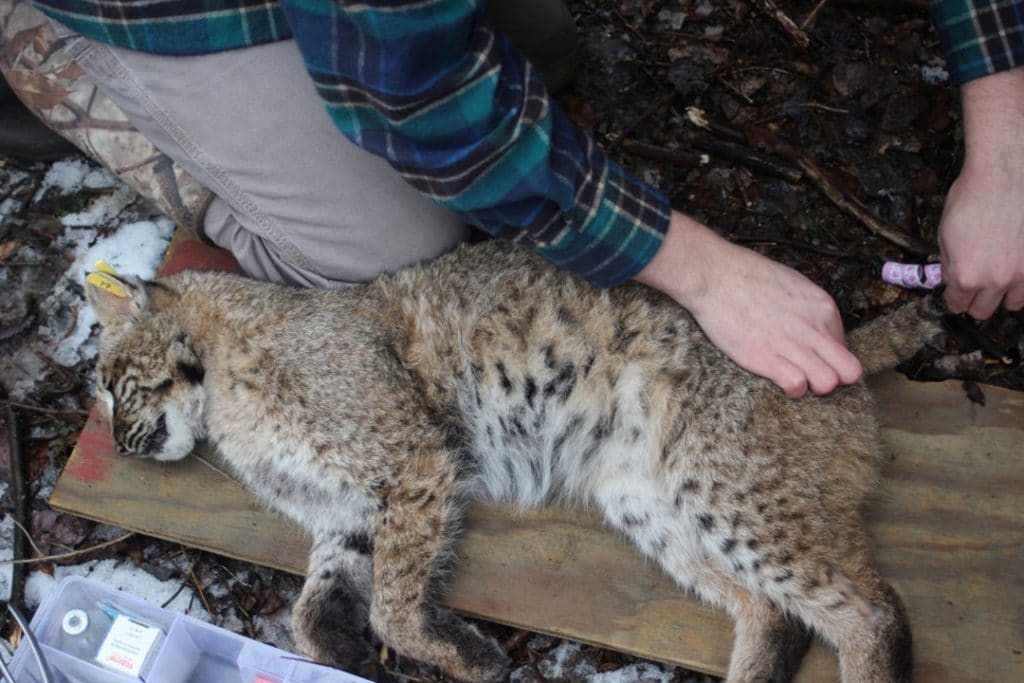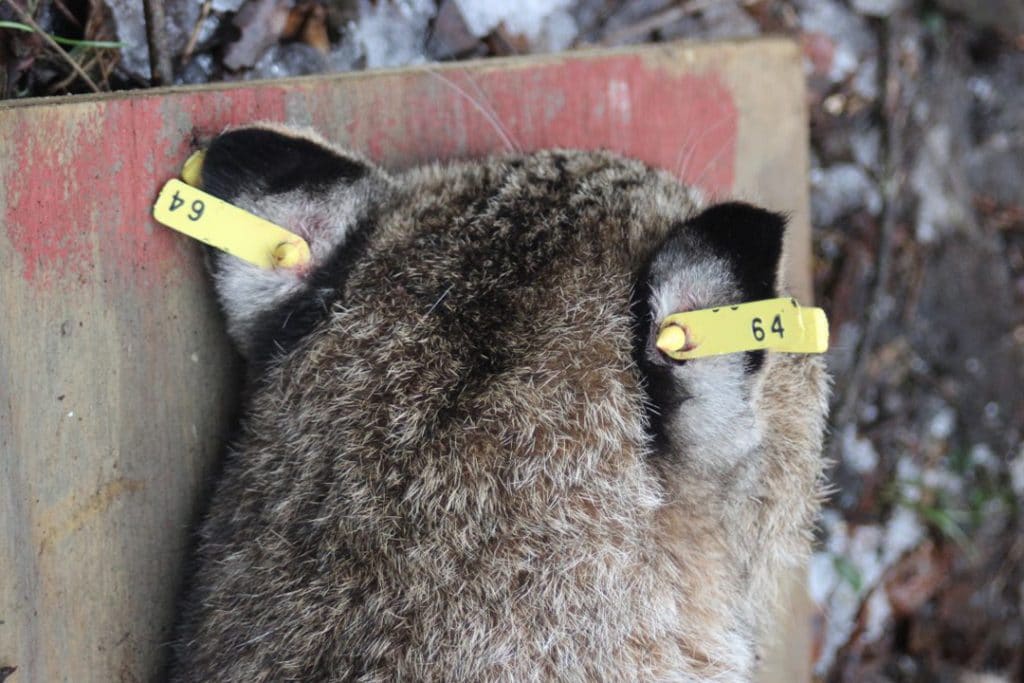 Unfortunately, DEEP had run low on GPS radio collars, saving the last few for cats caught in urban areas, but she did receive an identifying tag in each ear, which would provide valuable information should she turn up again. It was an absolute privilege to observe such a majestic creature up close and help contribute to the state's knowledge when it comes to managing this predator in the ecosystem. You can help too as citizen scientists by reporting sightings to DEEP. So keep an eye out for those dark cheeks, spotted belly, and fancy new earrings of #64 and take pleasure knowing she and many other bobbed-tailed felines share these rugged hills with us.