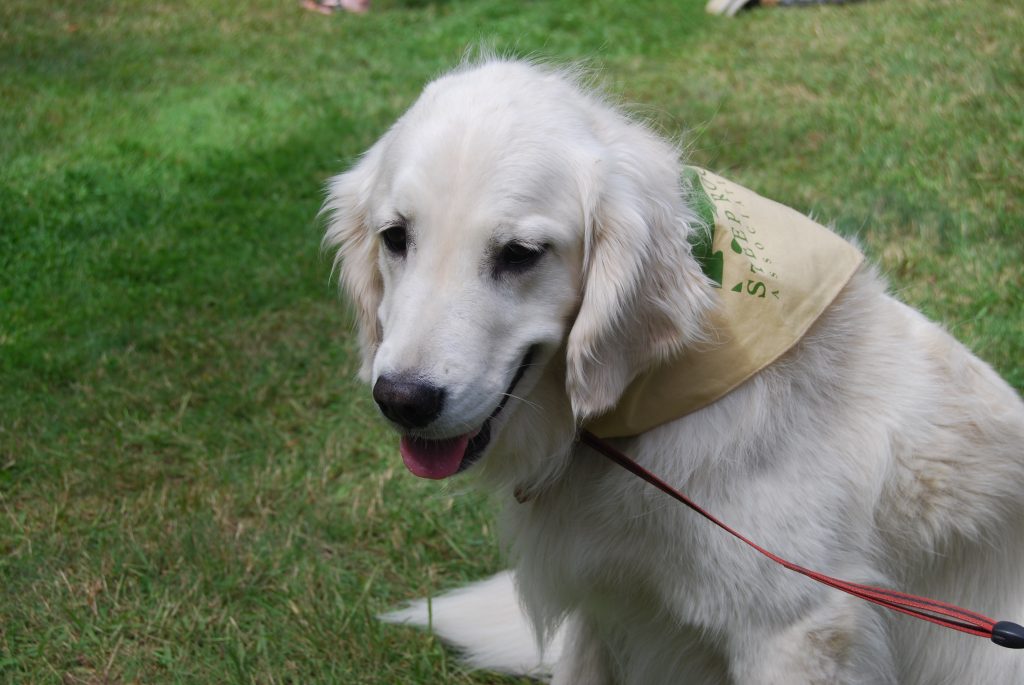 Dogs are our best friends, but did you know that our beloved companions can also be a significant source of water pollution? 
Every time it rains, the dog waste found along our trails and in our yards flows untreated into nearby streams, ponds, and lakes. High volumes of dog waste, such as along our trails and parking areas where hundreds of dogs go for walks every day, can contribute to a whole host of issues. Here are a few fast facts about dog waste:
Dog waste is extremely high in nutrients, most notably nitrogen and phosphorous, which, when washed into waterways can encourage weed and algae blooms. This accelerated vegetative growth, in turn, lowers oxygen levels, harming fish and other wildlife.
The Environmental Protection Agency (EPA) lists pet waste as a non-source pollutant, a group that also includes pesticides, oil, grease, and other toxic chemicals.
One ounce of dog waste contains 644 million fecal coliform bacteria. When these pathogens are washed into nearby streams and ponds, they can significantly impair water quality, leading to beach closures and contamination of our water supply. In a 1993 study, the EPA estimated that just two to three days of droppings from only 100 dogs could cause unsafe bacterial levels across a 20 square-mile bay!
A water quality analysis of Chatfield Hollow State Park in Killingworth, CT found that dog waste was the primary source of bacteria to that state pond.
Hookworms, ringworms, tapeworms, and salmonella can be contracted from dog waste, even after it has visibly disappeared. In fact, these nasty pathogens can remain and survive in the soil for up to four years.
With these concerns in mind, Steep Rock Association is asking dog owners to scoop, bag, and remove all pet waste from its Preserves. For your convenience, a pet waste station with bags has been installed at the main parking lot at Macricostas Preserve. Please help to protect our water resources by cleaning up after your pets, every scoop makes a difference. And don't forget to leash your pets. While they are friendly with you, unleashed dogs can create stress for other visitors, dogs, and the plants and animals that call our Preserves homes. Enjoy your hike!