Are you up for a challenge?  We've been offered a matching grant and need your help!
"As I was running along the river this weekend I was struck by the simple beauty of Steep Rock, yet conscious of just how easy it can be to take for granted something so critical to and synonymous with the quality of life in this part of the world.  As a Trustee I understand the cost associated with maintaining such a magnificent treasure and wanted to help ignite a fundraising campaign."
Here's the chall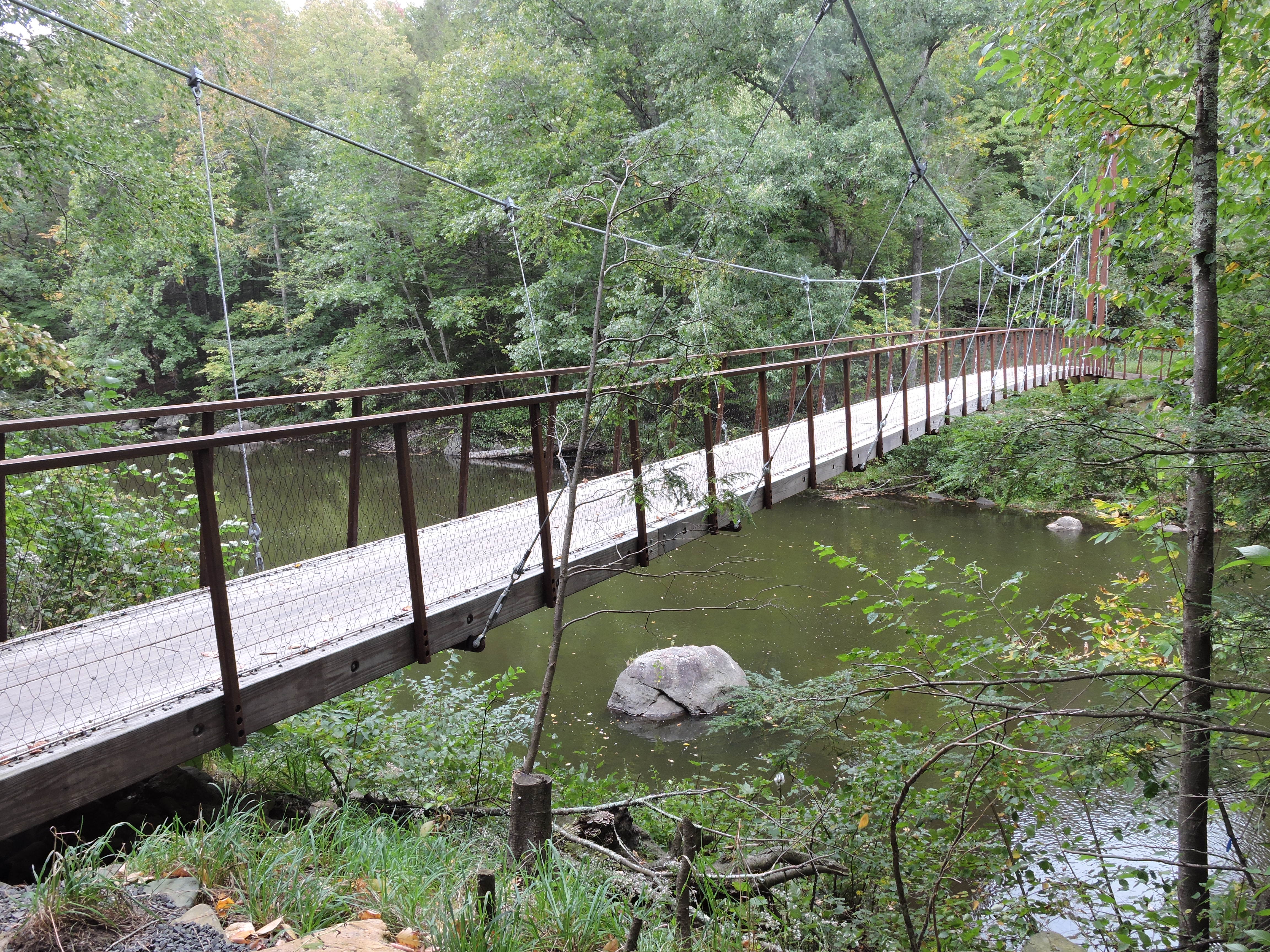 enge:  One of our Trustees, quoted above, and his wife have offered to match, up to $100,000, Annual Fund contributions from all new donors and any increased, year-over-year giving from our current supporters between now and Labor Day.
You may be wondering "Why should I give?"
Because our Annual Appeal supports the beautiful preserves in which you can experience all the outdoors has to offer – time with friends, adventures with family, watching wildlife, and so much more.
Because we receive no funding from the state nor town to pay for the ongoing upkeep of our 2,500 acres of Preserves, 40 miles of trails and 9 miles of streams and rivers conserved for public enjoyment and natural habitats, and for monitoring another 2,500 acres of conservation easements that further protect the land. 
Because without upkeep nature works to take back the trails, the meadows, and the fields.  Our community depends on Steep Rock to protect the rural feel and scenic beauty of Washington.
Because we carefully manage our lands to enhance biodiversity, to protect riparian corridors along the Shepaug River and its tributaries and to support the community's passive recreation opportunities and enjoyment of nature.
Because we employ a scientific approach to managing the preserves and your gift helps us contribute to environmental knowledge, from tracking turtles, and counting eagles to identifying rare plants.
Because we provide high-quality educational programs which actively engage our whole community in exploring the natural, historical and cultural resources Steep Rock protects.
Because your gift is doubled if you make a contribution by Labor Day.
We need friends like you whose support pays for the bridges, the trails, the mowing, the gardening, the boardwalks, the chain-sawing of downed trees, the studies of plants and animals – all that makes Steep Rock the crown jewel of Washington, Connecticut.
We hope you agree that Steep Rock and the land it protects is a strategic community priority and that you're inspired to join Steep Rock's legacy of local philanthropists, or to consider increasing your level of support today to help us meet this Summer challenge.
With deep gratitude,
The Steep Rock Team
Every year we celebrate the generosity of all of our supporters at the Riding Ring Picnic traditionally held the Saturday after Labor Day.  We host a Fall Cocktail Party to thank the donors in the Van Sinderen Society (gifts between $1,000 – $4,999) and the Labor Day Dinner to recognize those in the Rossiter Circle (gifts $5,000 +).  We hope to see you at one of these events this year.

I