Thunderstorms have moistened the warm woods, triggering many fungal species to send out their fruiting bodies through leaf litter and dead wood. Certain specimens have large caps and it is hard to believe the majority of the organism remains unseen, underground in thread-like aggregations of cells called hyphae. Some fungi like conk, turkey tail, and coral are saprophytic, converting dead organic material into fungal biomass, carbon dioxide, and organic acids.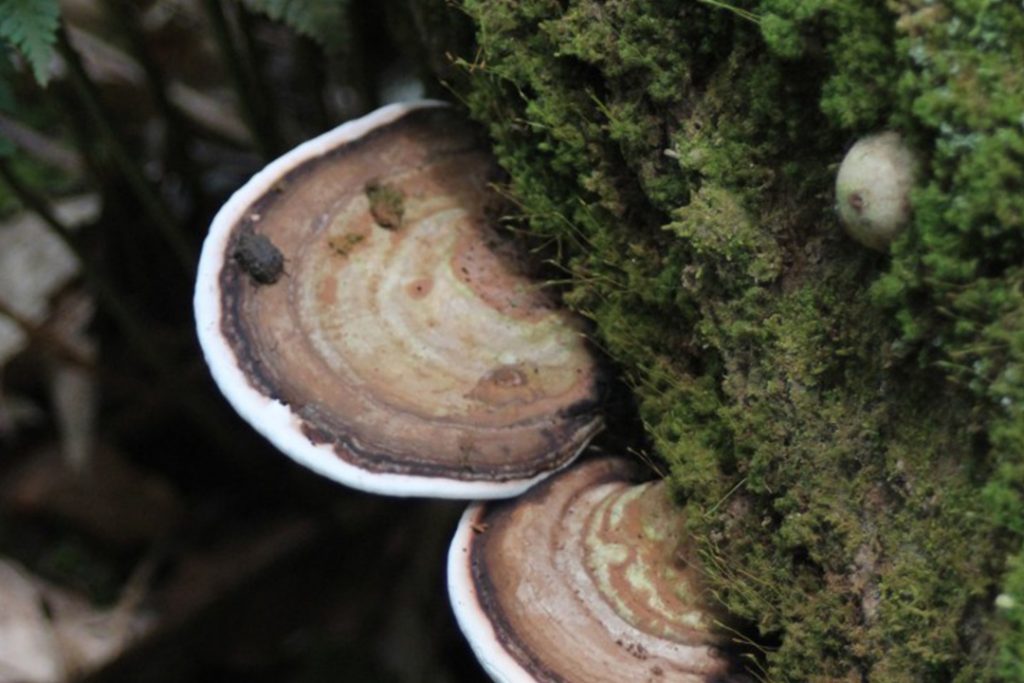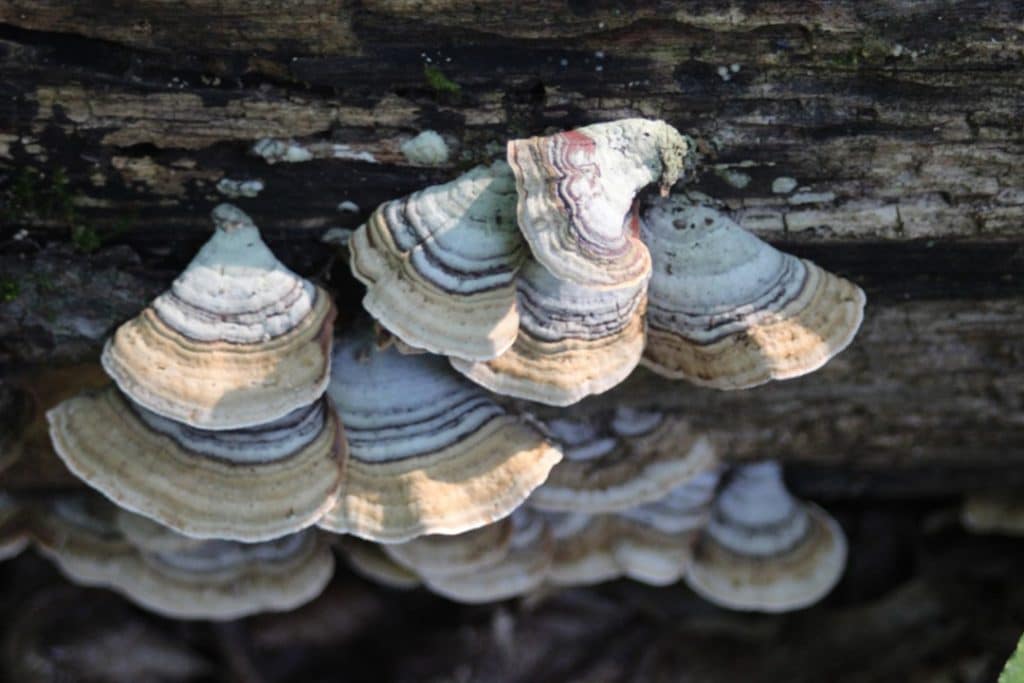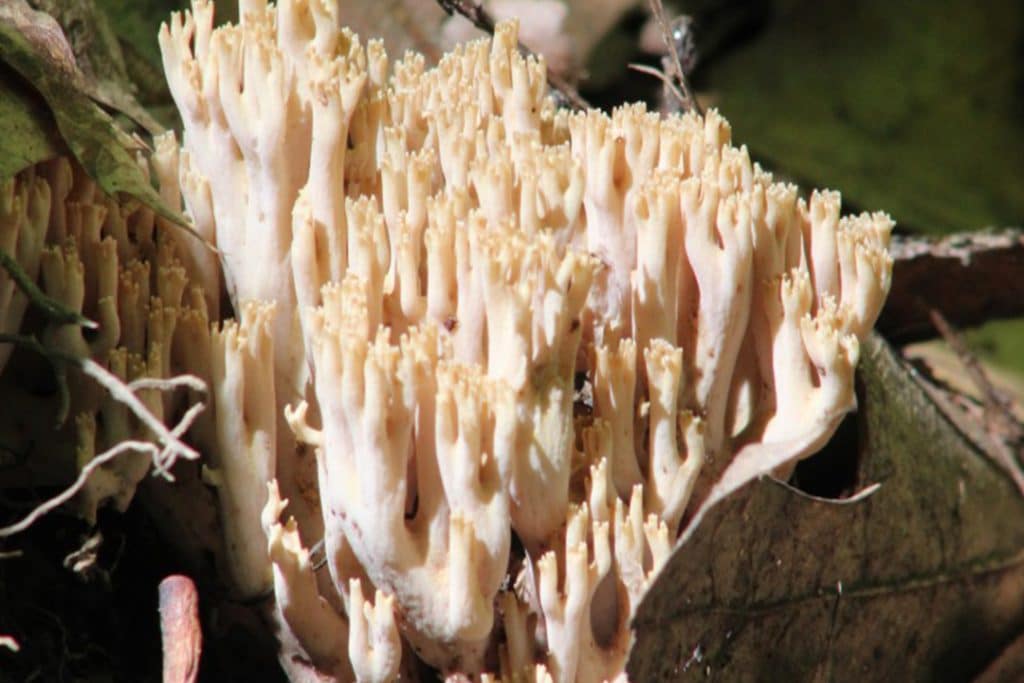 Others like amanita, trumpet, chanterelle, bolete, and russula are mutualistic fungi that form symbiotic relationships with plant roots. In exchange for carbon, they help solubilize phosphorus and bring soil nutrients to the plant.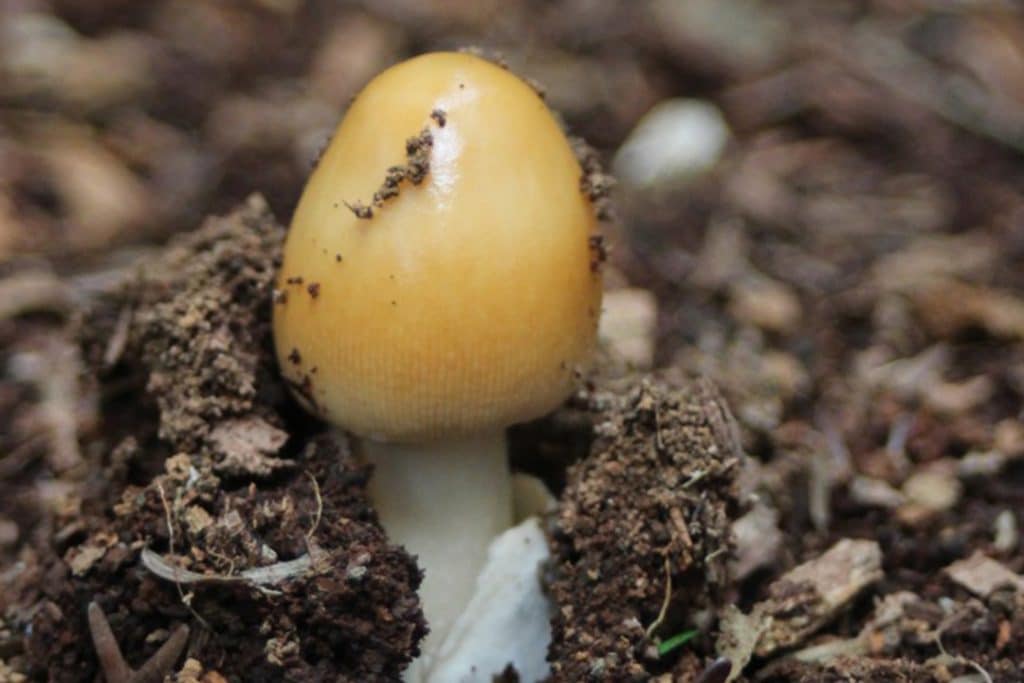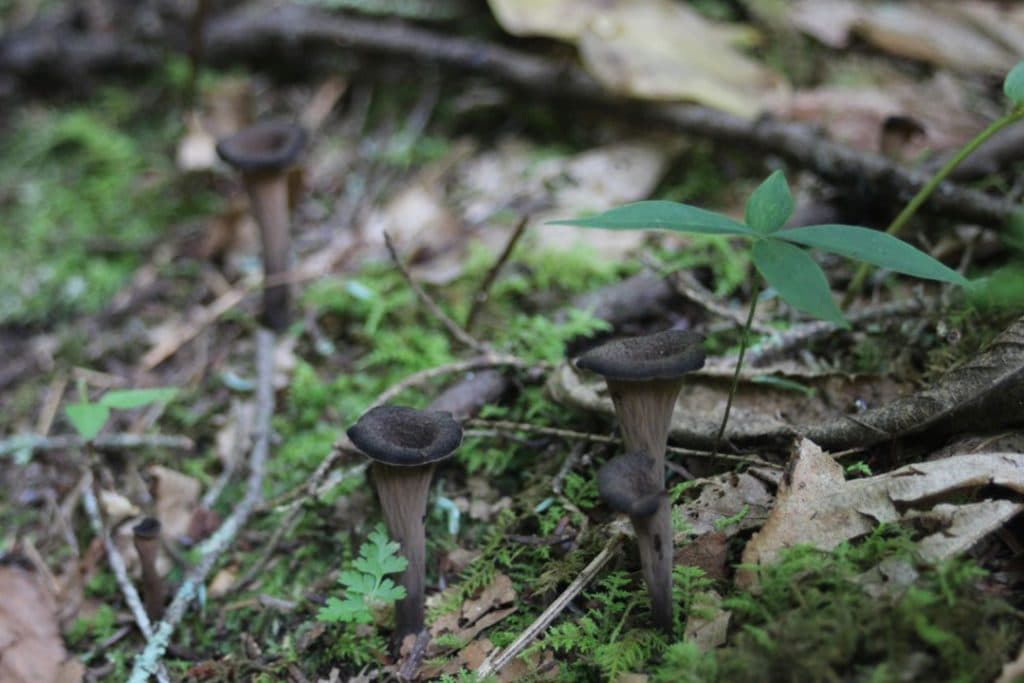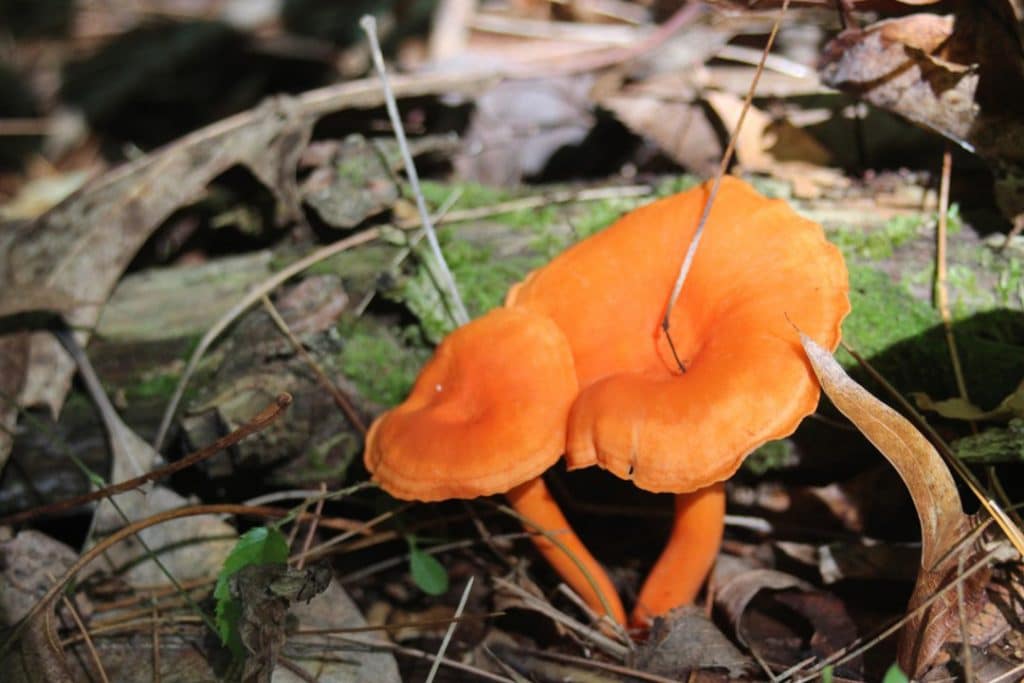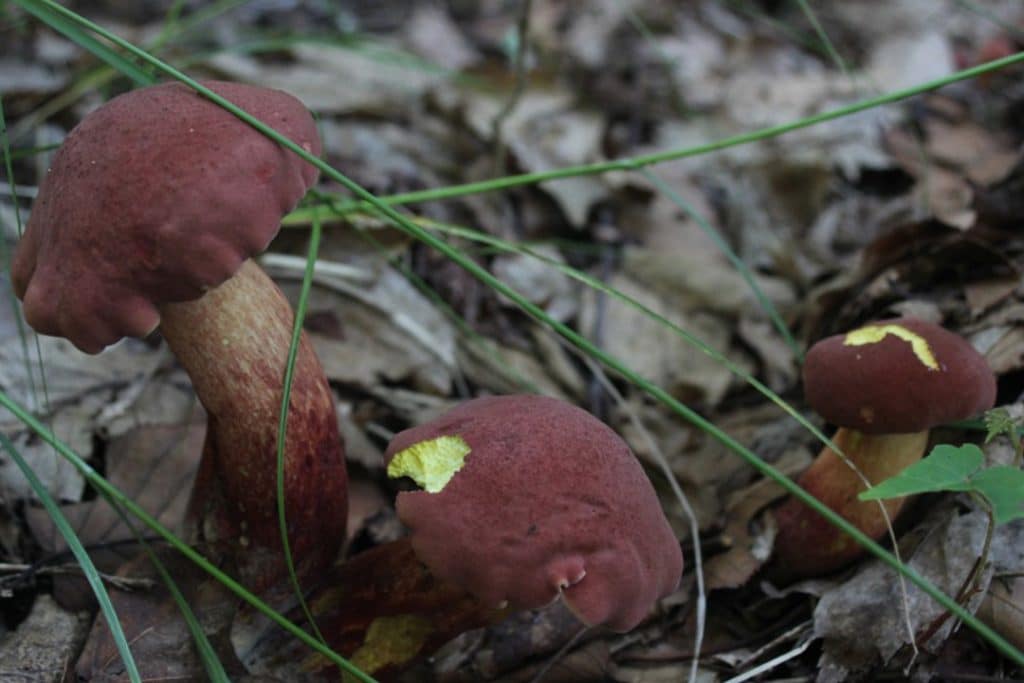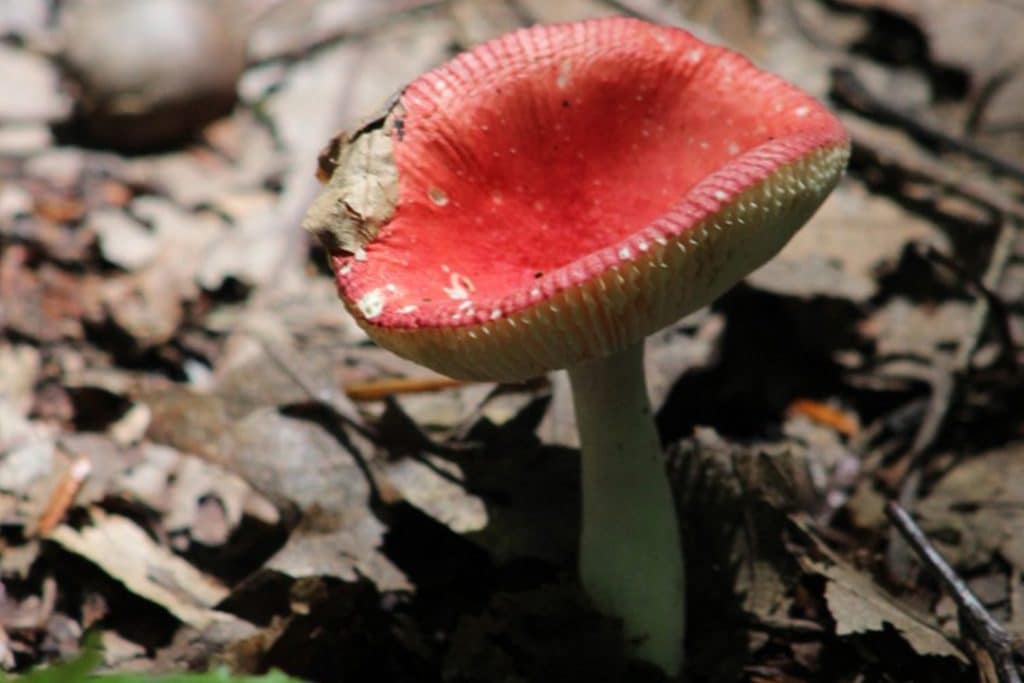 The third group of fungi are pathogenic, causing reduced production or death of its host.  Not only do they cycle nutrients but also provide wildlife habitat through the creation of snags.  The sulphur shelf falls in this category as it induces a heartwood rot with a clear preference for oak.