There's nothing quite as startling as a ground-nesting bird gone undetected until erupting in flight. This happened more times than I care to admit while birding and clearing preserve trails. An undaunted female mallard, wild turkey, and American woodcock all exhibited incredible perseverance and bravery while incubating eggs, only exposing a nest once being nearly stepped on.
These birds prefer well-concealed areas for nesting to avoid predation. Generally, ground-nesting birds have a low reproductive success rate due to increased vulnerability. Thick brush adjacent to a wetland was the mallard's selected site. Once spooked, it may be difficult to identify the billed bomb by sight; however, when flapping, this duck's wings make a characteristic whistling noise, allowing for identification even when in a stunned state.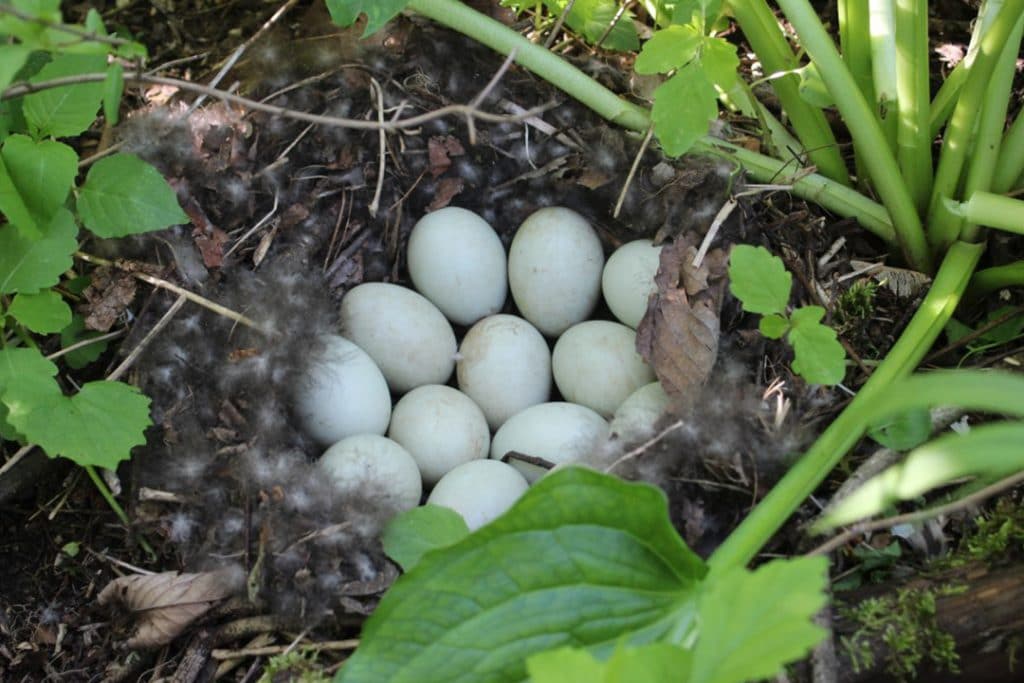 A rocky hillside with an abundance of mountain laurel fit the bill for a wild turkey. She scratched a shallow depression in spent leaves below a bushy laurel on a small outcropping, which was only accessible from one direction.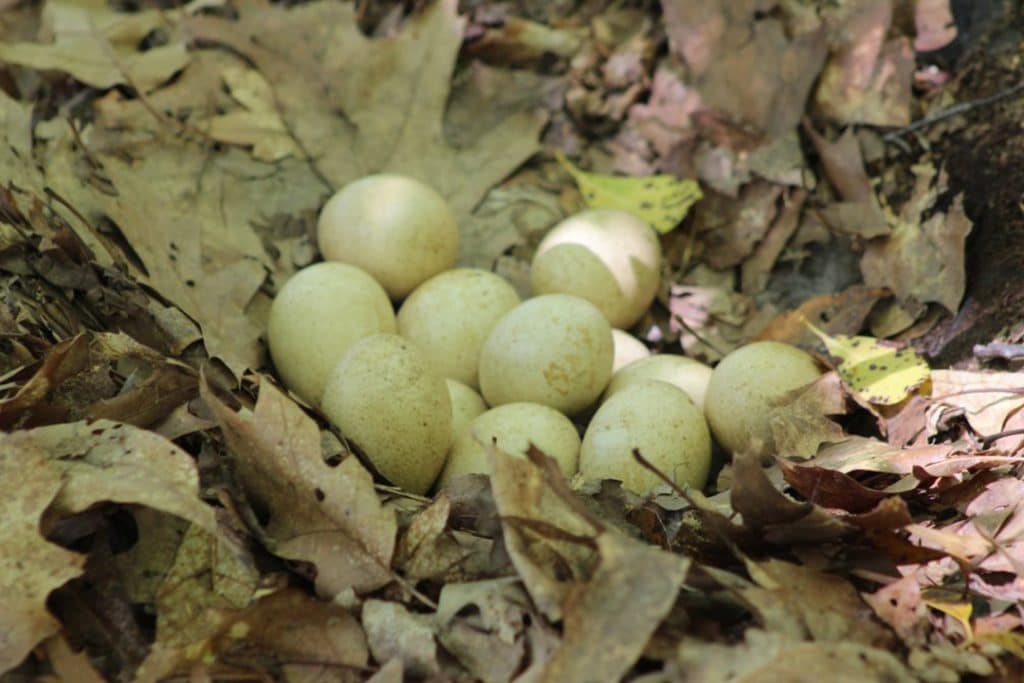 Woodcock also make a shallow, rudimentary nest although not necessarily adjacent to woody debris or shrubs like turkey. Their smaller size and cryptic coloration allow them to seamlessly blend in with a moist forest floor littered with leaves and twigs. A clutch of 4 pinkish-buff eggs blotched with brown and gray is typical for this sandpiper.