The 3 Peaks in 3 Weeks Challenge is Back!
"We had a great time meeting the challenge.  In 50 years of living here I'd never been to the Pinnacle at Hidden Valley. Three beautiful hikes on three beautiful days in three beautiful preserves." – 2021 Participant
The 2022 Challenge has ended!
We had over 90 participants in this year's 3 Peaks in 3 Weeks Challenge, and raised nearly $1,000 in donations! We are so grateful for your generous donations and for your willingness to challenge yourself to reach this goal. Thank you for being a friend of Steep Rock Association! 
The randomly selected winners of this year's prizes are:
Esther R. 
Jussara L.
Karen P. 
Stay tuned for 2023 dates.
Here are some 2022 3 Peaks in 3 Weeks Challenge highlights!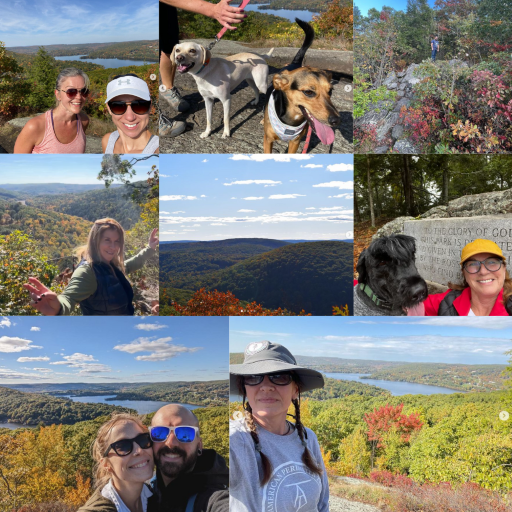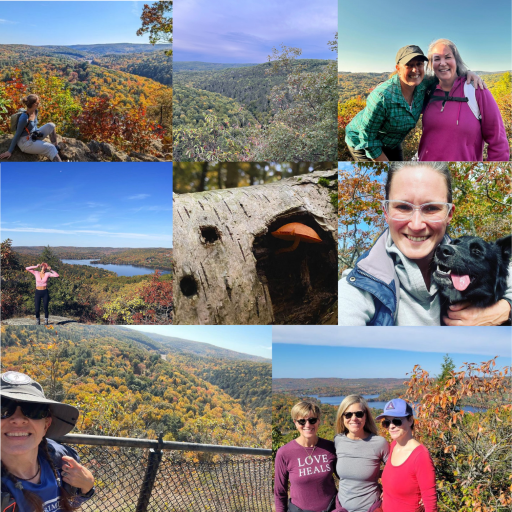 2022 Challenge Info:
Strap on your trail shoes, leash up your dog, enjoy the fresh air, and take in the beauty of fall foliage while boosting your health and wellness.
Hike to the three highest peaks in Steep Rock's preserves and absorb the sights of our scenic viewsheds in autumn grandeur: the Summit at Steep Rock, the Pinnacle at Hidden Valley, and Waramaug's Rock at Macricostas.
Participants in this friendly adventure are challenged to hike all three Steep Rock peaks in three weeks and register to win prizes for participating. All ages and fitness levels are encouraged to join—there's no better time to get outside and enjoy nature's beauty.
According to Kasia Smith, Outreach Committee Co-Chair for SRA, "Steep Rock is thrilled to host the Three Peaks in Three Weeks Challenge this fall! We launched our inaugural event in Spring of 2021 and were blown away by the incredible support from the community, with over 150 registered participants. We now hope the incredible fall foliage will encourage more supporters and visitors to complete our challenge to explore the beauty of the Steep Rock preserves in October."
Donations to support keeping our trails safe and clear are appreciated. Steep Rock will share additional information with registrants prior to the event. 
The event is free and open to the public.